Accounting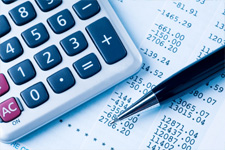 The SVQ qualifications in Accounting are based on the National Occupational Standards (NOS) set and published by the Sector Skills Council for the sector.
The standards set out a statement of competence which brings together the skills, knowledge and understanding required to undertake specific work activities in accounting functions as well as in the general areas of communication, information technology and health and safety. The standards provide an accurate and detailed definition of what candidates must know, understand and be able to do in order to be judged competent.
The current SVQs are based on the 2003 NOS. SQA currently awards the SVQ Accounting level 2 (G93T 22) and SVQ Accounting level 3 (G925 23). However, these awards were officially withdrawn from 1 August 2010. Level 2 candidates will have until 31 July 2012 to complete the SVQ and Level 3 candidates will have until 31 July 2014 to complete.
The Financial Services Skills Council (FSSC) - now the Financial Skills Partnership (FSP) - reviewed the NOS in 2008/2009 and revised NOS were approved in June 2009.
Market research carried out by the FSP concluded that due to limited uptake revised SVQs based on the 2009 standards would not be developed.
SQA's HNC/HND Accounting and related Professional Development Awards are aligned to these NOS. SQA will continue to monitor their portfolio of accounting awards and develop/revise competence based qualifications to meet the needs of our stakeholders.
Use the tabs below to open each section individually. Alternatively you can show allhide all the sections.
Where can you take this course?
Qualification content and delivery tools
Assessment Guidance
Assessors Guidelines
Blank Recording Forms
Assessor's Guidelines
Group Award Frameworks
Candidate Recording Forms
Accounting Internal Assessment Reports
2013 Report
2010 Reports
2009 Internal Assessment Reports
Offer this qualification