German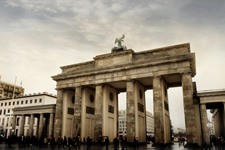 German is the study of one of Europe's most important and influential languages. Through Listening, Speaking, Reading and Writing, it covers use of the language in personal and social situations, in everyday life and the world of work. German allows learners to appreciate the society and culture of another country, while developing qualities necessary to live and work in a multilingual environment.
To access information on NQ subjects available in German please use the links on the left hand side of this page
For information about the Access 1 and 2 levels, please refer to the Access 1 & 2 website.
Modern Languages for Work Purposes
Information on Modern Languages for Work Purposes Units can be found in the Modern Languages for Work Purposes subject page.