HNC Counselling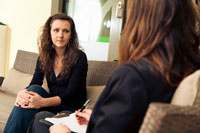 The HNC in Counselling has been designed to meet training requirements for COSCA (Counselling and Psychotherapy in Scotland. It is intended to provide training contextualised to the counselling environment within the public, voluntary and independent/private sectors.
The award is designed to appeal not only to those whose primary role would be in Counselling, but also to those working in the wider Advice, Guidance, Health and Social Care sectors.
Use the tabs below to open each section individually. Alternatively you can show allhide all the sections.
Why deliver this qualification
The HNC in Counselling offers a number of benefits to candidates:
They meet the training requirements for COSCA and BACP
progression to higher education
enhanced career prospects
achievement is certified and nationally recognised
Who does this qualification suit
The HNC is aimed at those working in or seeking to work in a variety of counselling roles. It may also be attractive to workers in the wider care, advice or guidance settings where counselling skills are becoming increasingly important. e.g. community work, criminal justice, education, health services, voluntary organisations, social work and youth services.
 
 
Progression
Achievement of the HNC will equip candidates with counselling knowledge and skills to access employment opportunities within the NHS or as employment advisors, voluntary sector counsellors, substance misuse support, alcohol misuse agencies and in schools, colleges and universities.
It may also provide opportunities to acquire research skills and to build a portfolio to work towards professional accreditation as a counsellor
Approval
Centres with devolved authority are eligible to seek approval through their own internal approval process. Centres without devolved approval status should complete and submit a Qualifications Approval Application Form (formerly called SA1) to request approval to deliver the Group Awards.
Centres who wish to become a SQA Approved Centre should contact the Business Development Team for guidance on completing the combined CA1/SA1 form.
Assessors and verifiers must be able to meet SQA's general requirements for technical/occupational competence
How to assess
Much of the award is best delivered in the context of group activities. Examples of evidence may include:
essays
case studies
observation of candidates
reflective reports
short answer questions
In some Units it is written into the specification that the Unit can be assessed holistically thus reducing the assessment load. At all times, integration of assessment within Units and across Units is encouraged
Where can you take this course?
Arrangements Documents
Update Letters