Intermediate 1 Administration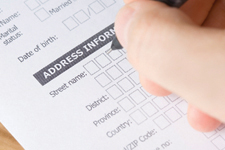 The Intermediate 1 qualification in Administration gives learners a practical understanding of business communication, customer service and ICT. The courses covers the working environment, the roles of administrative assistants and office technologies.
Learners will gain the necessary skills to carry out tasks required of an administrative assistant at a junior level. They will gain a range of abilities from using simple business software (including spreadsheets and word processors) to healthy and safety.
The Intermediate 1 Administration Course is at SCQF level 4.
For more information on SCQF levels and how Intermediate 1 fits in to the Scottish Credit and Qualifications Framework, visit our SCQF section.
Qualification content and delivery tools
Use the tabs below to open each section individually. Alternatively you can view allhide all the sections.
Arrangements Documents
External Assessment Reports
Internal Assessment Reports
Monitoring Standards Reports
Past Papers and Marking Instructions
National Assessment Bank Materials
Course Assessment Packs & Specimen Question Papers
Electronic Files
Related websites
The following websites open in a new browser window.