Higher Administration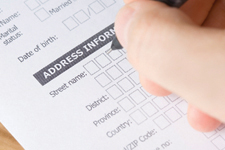 This page is for the existing National Qualification Higher Administration Course.
Access information on the new NQ (CfE) Higher Courses.
The Higher qualification in Administration gives learners an understanding of strategies for effective working in modern businesses. The course covers working practices, customer service and the use of technology to solve business problems.
Learners will gain data analysis and problem solving skills as well as an awareness of the importance of the effective management of data and information. This will allow them to integrate organisational and ICT skills in a way that will benefit them in any administrative work they may tackle.
The Higher Administration Course is at SCQF level 6.
For more information on SCQF levels and how Higher fits in to the Scottish Credit and Qualifications Framework, visit our SCQF section.
Qualification content and delivery tools
Use the tabs below to open each section individually. Alternatively you can view allhide all the sections.
Arrangements Documents
External Assessment Reports
Internal Assessment Reports
Monitoring Standards Reports
Past Papers and Marking Instructions
National Assessment Bank Materials
Course Assessment Packs & Specimen Question Papers
Understanding Standards
Electronic Files
Related websites
The following websites open in a new browser window.