Standard Grade Art and Design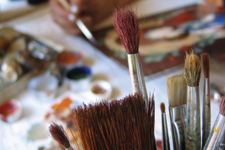 Standard Grades are no longer available and have been replaced by the new National Qualifications.
Some Standard Grade documents are still available for information, including past papers and arrangements documents. To support teachers/lecturers through the transition from Standard Grade to National 3, National 4 and National 5 Courses, we have also produced Course comparison documents for each subject. These highlight useful areas or topics of study in Standard Grade materials that might be useful for the new Courses.
Access Art and Design new National Qualifications
Qualification content and delivery tools
Use the tabs below to open each section individually. Alternatively you can view allhide all the sections.
Arrangements Documents
External Assessment Reports
Internal Assessment Reports
Past Papers and Marking Instructions
Candidate Gallery
2013 Question Paper
Course Material Checklist
Practical Assessment
Related websites
The following websites open in a new browser window.