Intermediate 2 Music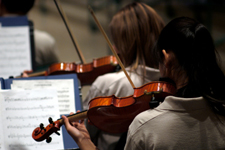 The Intermediate 2 Music Course is at SCQF level 5.
For more information on SCQF levels and how Intermediate 2 fits in to the Scottish Credit and Qualifications Framework, visit our SCQF section.
New Skills for Work Course - Creative Industries SCQF level 5
Available August 2011
A new Creative Industries Skills for Work Course will be available for delivery from August 2011. This new Course is designed to provide an introduction to the Creative Industries which includes the following sectors: Art and Design, Dance, Drama, Media Studies, Music, Sound Production, Technical Theatre.