Scottish Studies Award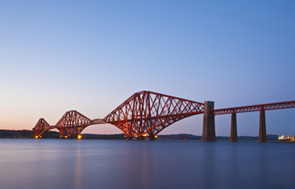 The Scottish Studies Award provides opportunities for learners to develop their knowledge and understanding of Scotland — its people, languages (such as Scots and Gaelic), society, culture, natural environment and heritage — and to make connections across the curriculum. The Award also provides recognition for learners who choose to make these connections by studying aspects of three subject areas in a Scottish context.
The Scottish Studies Award is available at SCQF levels 2, 3, 4, 5 and 6. At all levels, the Award has a broad and flexible framework, providing scope for personalisation and choice, which reflects the range of subject areas that can be studied in a Scottish context.
The Award may be of particular interest to learners living and studying in Scotland, as it will provide them with opportunities to broaden their understanding and appreciation of the society in which they live. This, in turn, may provide opportunities for learners to reflect on, and build, their own sense of identity as residents of Scotland and the wider world.
Common questions
Update Letters
Use the tabs below to open each section individually. Alternatively you can show allhide all the sections.
Who does this qualification suit
The Award may appeal to a wide range of learners who wish to broaden their understanding of Scotland, including:
S3 – S6 pupils in secondary schools
students in Further Education establishments
adult learners
Progression
The Scottish Studies Award may provide progression to further study:
in Scottish Studies at the next SCQF level
a variety of Courses, Awards or Units at the next SCQF level, depending on the specific subject areas that have been studied as part of the Award
other Awards, Courses or Units at the same SCQF level
It could also lead to vocational training or employment in a variety of sectors including tourism, hospitality and the creative, cultural and heritage industries.
Approval
Centres with devolved authority are eligible to seek approval through their own internal approval process.
Centres without devolved authority will have to come forward for approval and should contact the Business Development Team for guidance in completing the combined Qualification Approval Application.
Guidance on applying for approval and entering candidates for the Scottish Studies Award can be viewed in the document below.
Approval and Entry guidance document
Where can you take this course?
Qualification content and delivery tools
Information about the qualification(s)
Information about delivery, assessment, quality assurance and support material
Internal Assessment Reports
Unit Specifications
Award Support Notes
Unit Support Notes
Unit assessment support and Understanding Standards
Offer this qualification
Case studies
Craigie High School
Crieff High School
Dalkeith High School
Forfar Academy
Grange Academy
Materials from Support Network Events
Event 1: 4 October 2013
Event 2: 18 May 2015
Event 3: 27 January 2016