Diploma in Maritime Studies: Officer of the Watch on Merchant vessels of less than 3,000 gross tonnage (Near Coastal)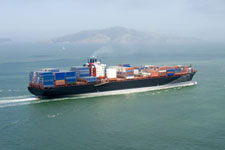 NB: this qualification does not currently lead to an equivalent certificate from the Maritime and Coastguard Agency, though the MCA intends to approve one. For more information contact Iain Mackinnon, Secretary to the Maritime Skills Alliance – iain@maritimeskills.org.
The level 3 Diploma is intended for people in the maritime sector and has been developed in conjunction with the Maritime Skills Alliance to ensure it is fit for purpose.
Learners will develop knowledge and skills in areas such as: assisting on the bridge with navigation; watch keeping; steering to a course; anchoring, mooring and securing operations; working safely and environmentally responsibly; and responding to emergencies.
This qualification is available through employers, colleges and training providers.
Why deliver this qualification
This Diploma at QCF level 3 can be offered in any of the following modes:
full-time
on the job training
Who does this qualification suit
The Diploma in Maritime Studies: Officer of the Watch on Merchant vessels of less than 3,000 gross tonnage (Near Coastal) at QCF level 3 is suitable for a wide range of candidates, aged 16 years and over, including:
learners progressing from basic maritime qualifications
employed learners who wish to enhance their career prospects
learners wishing to move from one sector of the maritime industry to another
A deck officer assigned with the duties of watch keeping and navigation on a ship's bridge is known as the officer of the watch (OOW). While keeping a watch on the bridge, the OOW is the representative of the ship's master and has total responsibility for the safe and smooth navigation of the ship.
Progression
Completion of this qualification can lead to career progression into Mate on board or Master of a vessel less than 3000 gross tonnage (near costal), including tugs.
This qualification also provides progression to a Foundation Degree in Nautical Studies.
Approval
The approval of this qualification is not devolvable to centres.  Centres who wish to come forward for approval and should contact SQA's Business Development Team for guidance.
Assessors and verifiers must be able to meet SQA's general requirements for technical/occupational competence as outlined in the Guide to Approval.
How to assess
On-going course assessment will apply. Each Unit specification gives detailed information on the Evidence Requirements and approaches to assessment for the Unit.  Assessment Guidelines and Units are available on SQA's secure website.
Access
As with all SQA qualifications, entry is at the discretion of the centre. Different combinations of relevant qualifications may be acceptable.  Examples of formal entry qualifications include:
Level 2 Diploma in Maritime Studies: Able seafarer/Tug rating
Where can you take this course?
Qualification content and delivery tools
Structure
This qualification requires the learner to complete the mandatory units.  There is one additional optional Unit which is not mandatory.
Group Award code: SQA: GG78 57. QCF: 600/8404/2
(116 QCF credit points)
Diploma in Maritime Studies: Officer of the Watch on Merchant vessels of less than 500 gross tonnage (Near Coastal) at QCF level 3 consists of 22 mandatory Units (116 QCF credit points) and one optional Unit (5 QCF credit points).
For information on the structure of this qualification, please refer to the Qualifications structure  (76 KB)
Apprenticeships
This Diploma is a mandatory component in the Level 3 Advanced Level Apprenticeship for Maritime Occupations. SQA provides a wide range of maritime qualifications within this Apprenticeship.
Learners may wish to do this qualification as part of the Apprenticeship, or on its own. If learners complete this qualification as part of the Apprenticeship they will be required to undergo additional training, over and above the core qualifications, in areas including employment rights and responsibility and/or English and maths.
They may wish to consider taking this qualification outside of the Apprenticeship framework:
to maximise their employment opportunities within this sector, as not all employers offer Apprenticeship places for this particular job role
the full Apprenticeship may not be relevant to those who are already in employment but wish to gain recognition and/or certification of their skills
if they meet the entry requirements to take the qualification but not those required for the apprenticeship route.
Offer this qualification