Road Passenger Vehicle Driving (Taxi and Private Hire)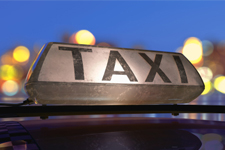 The NVQ Certificate in Road Passenger Vehicle Driving (Taxi and Private Hire) at QCF level 2 enables taxi and private hire drivers to demonstrate evidence of technical competency and underpinning knowledge in relation to their work activities.
This is a flexible competence-based programme which is suitable for new entrants and experienced drivers. It includes both safety and customer service.
This product is available through external training providers (ETPs) and colleges involved in delivering apprenticeships in England, Wales and Northern Ireland.
Why deliver this qualification
This qualification provides the flexibility which is valued by candidates and centres. As the nature of passenger transport involves many of the learners providing services around the clock they cannot commit to regular learning times so flexibility of delivery and assessment is essential.
Who does this qualification suit
This qualification is aimed at new entrants to the sector and experienced drivers. 
Access
Entry is at the discretion of the centre.  Learners should be at least 18 years of age and in a job role which enables them to meet the standards.
Progression
Candidates may progress to an apprenticeship programme or to higher or graduate training. They may undertake professional qualifications in the transport training industry.
Approval
Centres seeking approval to offer this qualification should contact SQA's Business Development Team for guidance.
Assessors and verifiers must be able to meet SQA's general requirements for technical/occupational competence as outlined in the Guide to Approval.
How to assess
Evidence of occupational competence should be generated and collected through performance under work place conditions. Simulation may be used in some circumstances. Refer to the individual Unit specifications.
Due to the nature of the sector, in-vehicle observations may only be carried out on limited occasions. Evidence of competence should be obtained through professional discussion and questioning.
Where can you take this course?
Qualification content and delivery tools
Qualifications Structure
This qualification requires the learner to complete mandatory and optional Units.
Group Award Code:   
Ofqual Product Code: 600/0538/5 (36 QCF credits)
SQA: GA5A 66
NVQ Certificate in Road Passenger Vehicle Driving (Taxi and Private Hire) at QCF level 2 consists of eight mandatory Units (30 QCF credit points) and 6 QCF credit points to be selected from 11 optional Units.
For further information on the structure and Units of this qualification please refer to the Qualification Structure. (85 KB)
Unit Specifications and Assessment Guidance
Unit and Assessment Specifications and Assessment Guidance for these qualifications are available on SQA's Secure website. These are available from your centre's SQA co-ordinator. For further information, please contact mycentre@sqa.org.uk
Learner Guidance and Portfolio
Offer this qualification