Thermal Insulation (Construction)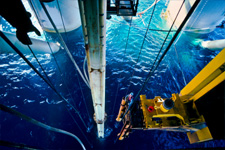 The NVQ Diplomas in Thermal Insulation (Construction) at QCF levels 2 & 3 are competency based qualifications and will provide learners with the skills that they will need for employment and/or further study.
These qualifications will develop skills in working with thermal insulation to an advanced level either through the fabrication route or through the application of insulation and finishes to different surfaces. Both routes enable candidates to show that they can develop and maintain good working relationships, meet quality standards and resolve indeterminate situations, while conforming to general workplace health, safety and welfare standards.
These qualifications are jointly awarded, and certificate issued by, SQA and TICA.
These qualifications are available through Colleges and Training Providers.
Why deliver this qualification
These NVQ Diplomas in Thermal Insulation (Construction) at QCF levels 2 & 3 and Diploma in Thermal Insulation at QCF level 2 have been developed for the growing insulation sector.
On successfully completing the course, learners will gain an internationally recognised qualification that guarantees they have the skills, knowledge and abilities required to carry out their role successfully. Employers will also benefit from their employees being proficient and safe team workers.
Candidates can progress to a range of qualifications in the construction and building services sectors.
The Diplomas at QCF level 2 and 3 can be offered in any of the following modes:
full-time
part-time (eg day-release)
open and distance learning
infill into existing classes
evening provision
Who does this qualification suit
These NVQ Diplomas in Thermal Insulation (Construction) at QCF levels 2 and 3 are suitable for a wide range of candidates including:
adult returners to education
people in employment who wish to enhance their career prospects
individuals who wish to start their own business
Apprenticeships
The Level 2 Diploma is a mandatory component in the Level 2 Programme. Visit CITB Apprenticeships for more information. 
Access
As with all SQA qualifications, entry is at the discretion of the centre.
Progression
These Diplomas in Thermal Insulation at QCF levels 2 and 3 could provide progression to:
employment in the thermal insulation sector, perhaps as a foreman thermal insulator/supervisor
Approval
Centres will have to come forward for approval and should contact SQA's Business Development Team for guidance.
Assessors and verifiers must be able to meet SQA's general requirements for technical/occupational competence as outlined in the Guide to Approval.
How to assess
Ongoing course assessment will apply. Each Unit specification gives detailed information on the Evidence Requirements and approaches to assessment for the Unit.
Where can you take this course?
Qualification content and delivery tools
Structure
Assessment Strategy
Awarding Partnership Arrangements
Useful Links
Offer this qualification