Hair and Beauty Sector Summary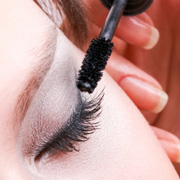 The Hair and Beauty sector is a vital employer in the nation's economy. SQA has a wide range qualifications including hairdressing and barbering; complementary therapies; cosmetology; make-up artistry and many more.
About the industry
Habia is the Sector Skills Council for the hair and beauty industry. Habia has the latest information and guidance on training and qualifications for the hair and beauty industry.
Industry recognised qualifications
Having the opportunity to deliver Scottish Vocational Qualifications (SVQ's) to all of our employees within Hampton's Hairdressing is rewarding to everyone involved. SVQ's allows each employee the opportunity to enhance their skills and gain recognition/certification within their working environment.
This is evident in the performance of each employee and the feedback that we receive from SQA and our employee's shows significant strengths within our centre.
Hampton's Hairdressing offers a wide range of qualifications, and we are continuing to expand our portfolio with the support of SQA. The quality assurance systems that SQA have implemented ensure that centers receive maximum support before, during and after delivery. Which is advantageous in the delivery of qualifications.
David Hampton, Qualifications Verifier & Education Director – Hamptons Hairdressing & Education.
Getting into the industry
Steps to Work
The Steps to Work Award fills an identified gap in the education of vulnerable, disengaged and hard to reach young people. This qualification is available in schools and colleges. Two SQA units are delivered including Working in the Salon and Personal Development: Self Awareness at SCQF Levels 3 and 4.
Candidates are encouraged to engage in learning by focusing on an area that interests them.
Skills for Work: Hairdressing National 4
National 4 Skills for Work: Hairdressing is an introductory qualification. It develops the skills, knowledge and attitudes, needed for work in the industry.
The Course content provides a broad, experiential introduction to hairdressing, with experience of general salon duties to support stylists and assisting with customer care. Candidates will learn about the different roles and responsibilities in hairdressing, and begin to develop vocational skills and knowledge. They will develop their skills in shampooing, conditioning and blow-drying hair, and explore the creative side of hairdressing, with the opportunity to experiment with style ideas. The Course content places emphasis throughout all Units on the employability skills and attitudes.

Level One
Level Two
Level Three
Level Four
Level Five
Level Six
Level Seven
Level Eight
Level Nine
Level Ten
Level Eleven
Level Twelve