Utilities Sector Summary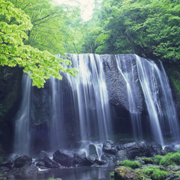 Utilities are the essential services which keep households and businesses around the country running on a daily basis. SQA's qualifications available in this sector provide the relevant knowledge and skills required for the workforce to effectively manage and maintain these services.
From the initial treatments of water to transporting and distributing the water industry includes a range of processes for both (clean water) and (waste water). The waste water process cycle covers disposal, treatment, collection, storage and distribution. SQA qualifications within the Utilities sector include: Water Operations, Water Management, Managing and Controlling Process Operations and Water Byelaws Enforcement.
About the industry
Energy & Utility Skills
Energy & Utility Skills is an employer-led membership organisation that helps ensure the gas, power, waste management and water industries have the skills they need — now and in the future. They help employers attract new talent, develop their workforces, and assure a high level of competence across their businesses.
"SQA is a valued and trusted awarding organisation working with the full support of Energy & Utility Skills to develop qualifications that meet employers' needs. A tried and tested partner, SQA possesses a sound understanding of our sector and are able to meet our employers' high expectations."
Barry Smith, Business Development & Assessment Director at Energy & Utility Skills
Industry recognised qualifications
WAMITAB values their close partnership with SQA, which allows them to offer quality-assured qualifications to the Scottish waste and resource management sector. With the drive towards a Circular Economy and the ambitious targets of Zero Waste Scotland high on the agenda it has never been more important that the workforce has the right skills and competences to support innovative, safe and environmentally sound ways of working. Working together, WAMITAB and SQA are well-placed to support the Scottish Government and help Scotland to become more efficient in its use of resources.
Chris James, CEO, WAMITAB
Getting into the industry
Environment Science National 4
The National 4 Environmental Science Course enables learners to develop an understanding of environmental issues. Learners will investigate key areas of the living environment, the Earth and its resources. Find out more

Level Two
Level Three
Level Four
Level Five
Level Six
Level Seven