Security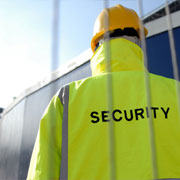 Our qualifications have been designed to meet industry standards and equip people with the skills and knowledge to be successful within the Security Industry.
SQA qualifications range from: CCTV Operations to Security Systems, and much more.
About the industry
Skills for Security, the skills body for the security industry, works with employers to improve security skills and standards of professionalism, by providing access to security training courses and security qualifications, for people employed in private security roles across the UK.
Getting into the industry
NPA Introduction to Spectator Safety
The National Progression Award (NPA) Introduction to Spectator Safety is an introductory stewarding qualification. It develops the vocational knowledge and understanding needed to work in the spectator safety industry, together with the generic transferrable skills which are valued by the sector. NPA Introduction to Spectator Safety gives learners the opportunity to experience the requirements of the spectator safety sector in an environment that is realistic but supported.

Level One
Level Two
Level Three
Level Four
Level Five
Level Six
Level Seven
Level Eight
Level Nine
Level Ten
Level Eleven
Level Twelve