Science and Maths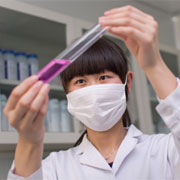 Our qualifications have been designed to meet industry standards and equip people with the skills and knowledge to be successful within Science and Maths.
About the industry
Cogent SSC is the employer-led, strategic skills body for the science industries. Cogent's work is closely aligned with science employers' skills needs. It both responds to the demands of business and connects with government policies.
Cogent Skills is always happy to work with SQA to ensure it meets employers skills needs in the Science Sector.
Ian Lockhart, Apprenticeship Standards & Assessment Support Manager, Cogent
Getting into the industry
Science National 3
The National 3 Science Course enables learners to develop a basic knowledge and understanding of science. Learners develop an understanding of science's role in scientific issues and relevant applications of science in society and the environment.
Lifeskills Mathematics
SQA's Lifeskills Mathematics qualifications support numeracy and are designed to develop learners' mathematical reasoning skills for learning, life and work. These Courses develop confidence and independence in handling information and mathematical tasks in both personal life and in the workplace. The Courses motivate and challenge learners by enabling them to think through real-life situations involving mathematics.
Skills for Work: Health Sector National 4
The Course introduces candidates to the health sector. Candidates will investigate the different types of services provided and the roles and responsibilities of those working in a type of health provision. They will also investigate the career opportunities in the health sector.
Candidates will also explore care values, and participate in practical activities that allow them to demonstrate care values, including maintaining confidentiality and an awareness of equality and diversity. They will also assess risks in relation to infection and participate in practical activities to demonstrate infection control measures.

Level One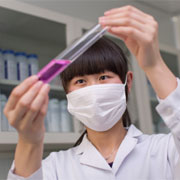 Level Two
Level Three
Level Four
Level Five
Level Six
Level Seven
Level Eight
Level Nine
Level Ten
Level Eleven
Level Twelve