Power and Renewables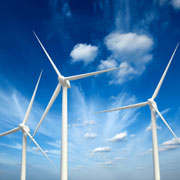 The Scottish Government is committed to generating 20% of total Scottish energy use from renewable sources such as solar, wind, wave or tidal by the year 2020.
Scotland has a wealth of natural resources — solar, wind, wave and tidal — to meet this target but there is one resource that we will need above all if we are to achieve it. A trained and highly skilled workforce.
That's where SQA qualifications come in. SQA provide qualifications in the key subjects employers within the industry need. We provide a wide range of qualifications, at most levels of the SCQF, in the key skills areas of Science, Technology, Engineering and Mathematics (STEM). Our engineering qualifications cover engineering disciplines where the industry is facing skills shortages.
About the industry
Semta is responsible for engineering skills for the future of the UK's most advanced sectors. Led by employers, their job is to transform the skills and productivity of the people who power our engineering and advanced manufacturing technologies sectors. Semta reconnect education and industry and create the highly skilled and dynamic workforce needed to re-energise UK industry and drive its future success.
Semta is committed to working with the best awarding organisations across the country, including SQA. Our priority is ensuring our standards and frameworks meet the needs of employers and SQA has played a key role in helping us achieve this. We look forward to working with SQA in the future.
Ann Watson, Chief Executive, Semta.
Industry recognised qualifications
Glasgow Clyde College has been working closely with SQA for a number of years, due to the breadth of qualifications available. We deliver the Skills for Work Energy qualification which helps learners develop their knowledge, practical skills and gain an deeper understanding of the various energy industries. The suite of qualifications we offer in the energy sector are extremely popular with learners, and are also recognised by employers as entry points into industry. Glasgow Clyde College works closely with Scottish Power's Engineering Foundation Programme which allows students to gain an electrical engineering qualification as well as five weeks of technical training delivered by Scottish Power. SQA are an excellent organisation to work with and are responsive to industry needs.
David Innes, Director of Engineering and Built Environment, Glasgow Clyde College
Getting into the industry
Skills for Work: Energy National 5
The National 5 Skills for Work: Energy Course provides a basis for progression into further education or for moving directly into training or employment within the energy sector.
Learners explore the various UK-based energy industries and develop practical skills by building a small-scale solar hot water system and wind turbine. They also develop their employability skills and review their strengths and weaknesses — which are then used to help suggest the most appropriate career for them within the energy sector.
There is an opportunity to specialise in one subject area such as analysing their own carbon footprint, or developing a deeper knowledge of oil and gas production in the North Sea, or learning more about the conventional energy generation systems used in the UK.

Level One
Level Two
Level Three
Level Four
Level Five
Level Six
Level Seven
Level Eight
Level Nine
Level Ten
Level Eleven
Level Twelve