Maritime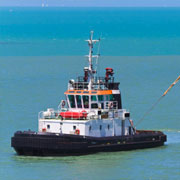 The Maritime sector employs 196,400 people in 6,700 businesses. Our qualifications give people the skills and knowledge to be successful within the industry. SQA qualifications range from: Coastguard Watch Officer to Nautical Science, and much more.
About the industry
The Maritime Skills Alliance sets and promotes skills standards for the UK's maritime sector. Much of their work has been devoted to developing a suite of interlocking standards and qualifications which enable employees to progress both within their specialism and between sectors.
"SQA is the Maritime Skills Alliance's preferred awarding organisation. We have developed a close working relationship with them to ensure that the qualifications meet employers' needs and also reflect UK and international regulations. Colleagues at SQA have a very good understanding of the sector and the practical reality of delivering our qualifications; they're good partners."
Iain Mackinnon, Secretary to the Maritime Skills Alliance
Getting into the industry
Skills for Work: Maritime Skills National 5
National 5 Skills for Work: Maritime Skills is an introductory qualification. It develops the skills, knowledge and attitudes, needed for work in the industry.
The Course provides a broad experiential introduction to maritime skills. Candidates will explore a variety and range of career opportunities — local, national and global — in the maritime sector, including commercial sea-fishing, the Royal Navy, the Merchant Navy, inland waterways and marine leisure, ports and harbours.

Level One
Level Two
Level Three
Level Four
Level Five
Level Six
Level Seven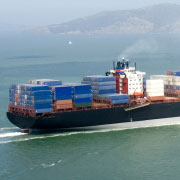 Level Eight
Level Nine
Level Ten
Level Eleven
Level Twelve