Construction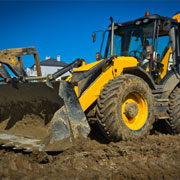 A skilled construction workforce, aware of current regulations and policies turns a good business into a great one. SQA's range of qualifications and training is geared to deliver contemporary skills to the Construction industry.
Whether an SQA school, college or workplace qualification – its quality and relevance will help ensure staff deliver with the right skills and attitude.
About the industry
CITB are the Industry Training Board and a partner in the Sector Skills Council for the construction industry in England, Scotland and Wales. It is their job to work with industry to encourage training, which helps build a safe, professional and fully qualified workforce.
CITB is the Industry Training Board and Sector Skills Council for the construction industry. We have a very close working relationship with SQA to input into the design and development of qualifications, which meet the skills requirements of the Scottish construction industry. This involves regular and ongoing work with our employers to feed into this process, and as a result SQA have a very good understanding of the needs of our industry and this is reflected in their suite of construction Qualifications.
Phil Ford, Strategic Partnership Director – Scotland, CITB
Industry recognised qualifications
Competence Matters Ltd have worked with Scottish Qualifications Authority (SQA) for many years now and are pleased to offer Scottish Vocational Qualifications (SVQs) in construction related activities as part of our Modern Apprentice Programmes. Our portfolio also includes stand-alone qualifications at technical and professional levels, including Building & Civil Engineering, Residential Development, Built Environment and Design, Surveying, Estimating, Planning, and Buying. All construction related SVQs are accredited qualification in the construction industry competency scheme called the CSCS card scheme.
David Hanley, Managing Director, Competence Matters Ltd
Getting into the industry
Skills for Work: Construction Crafts National 4
National 4 Skills for Work: Construction Crafts is an introductory qualification which develops the skills, knowledge and attitudes, needed for work in the construction industry. It is especially suitable for learners with an aptitude for, and an interest in, practical crafts work.
The Course provides an insight into several important construction trades (bricklaying, decorative painting, carpentry and joinery, and plumbing) and covers a variety of skills in trades-specific Units — helping learners to make informed choices regarding a career in construction.

Level One
Level Two
Level Three
Level Four
Level Five
Level Six
Level Seven
Level Eight
Level Nine
Level Ten
Level Eleven
Level Twelve