Computing, Software and IT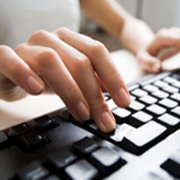 Computing, Software and IT play a vital role in any business, with one in 20 UK workers employed in this sector. The Computing, Software and IT industry is a growth industry which has been known to suffer from a shortage of skilled workers. There is a wide variety of roles, within this sector to suit almost everyone.
We offer a variety of qualifications in Computing, Software and IT from Information Technology for Business to Computer and Network support.
About the industry
e-skills UK is the Sector Skills Council for Business and Information Technology, they work on behalf of employers to develop the software, internet, computer gaming, IT services and business change expertise necessary to thrive in today's global digital economy.
Industry recognised qualifications
QA are the UK's largest provider of PRINCE 2 Foundation and Practitioner training courses, Microsoft IT training and certification and 1500 other courses, across the UK.
SQA is the biggest ICT Apprenticeship provider in Scotland. SQA have made much of what we provide to our clients in terms of frameworks, current, in line with industry demand and a NOS that meets the skills our learners are practicing within the industry. What else really makes SQA our awarding body of choice is their willingness and eagerness to work with us to develop and upgrade frameworks and the excellent customer service given to us by our account manager Derek Houston.
Stephen Morrison, QA Head of Delivery, Apprenticeship Scotland
Getting into the industry
National 4 Computing Science
The National 4 Computing Science Course develops knowledge and understanding of key facts and ideas in computing science, enabling learners to apply skills and knowledge in analysis, design, implementation and testing to a range of digital solutions. Learners communicate computing concepts clearly and concisely using appropriate terminology, and develop an understanding of the impact of computing science in changing and influencing our environment and society.

Level One
Level Two
Level Three
Level Four
Level Five
Level Six
Level Seven
Level Eight
Level Nine
Level Ten
Level Eleven
Level Twelve