Business Skills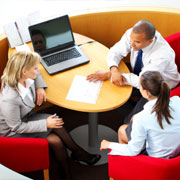 Business skills are an important aspect of any organisations work, and cover all sectors of business and industry. It is estimated that millions of people are employed in various positions in the UK, representing 11% of the workforce.
SQA qualifications within the Business Skills sector range from vocational qualifications in customer service to professional management qualifications, and Human Resources qualifications.
About the industry
Skills CFA is a registered charity promoting skills and qualifications in the workplace. Since 1996 they have successfully developed standards, apprenticeships and training programmes across the UK for a whole range of business skills. They work to develop and promote National Vocational Qualifications (NVQs) and Scottish Vocational Qualifications (SVQs) for business-related skills, as well as overseeing the development of National Occupational Standards (NOS).
Over a number of years and across many differing projects, Skills CFA have worked closely with SQA. They maintain a sharp focus and alert responsiveness for the needs of employers and learners alike and have a professional approach to the development of qualifications. SQA are an excellent organisation to work with, whether operating within the Scottish, or English regulatory systems.
Dan Forbes, Senior Project Manager, Skills CFA
Industry recognised qualifications
At Standard Life we are true ambassadors for the benefits that vocational learning can bring to any business. We have developed a strong working relationship with SQA over the past 15 years to offer a range of work based qualifications to our employees in Providing Financial Services, Business Administration, Customer Service and Management. Crucially, we are committed to business sustainability where our people are equipped with the skills and knowledge to take Standard Life into a successful future. Modern Apprenticeships have, and will, continue to be a major part of our staff learning and development programme. We work in conjunction with award winning training provider, Limelight Careers, who encourage and support learners and ensure vocational learning provides variety and choice for our employees, whilst meeting our business objectives.
Jennie Nicell, Qualification Centre Manager, Standard Life
Minerva People Ltd, a training and recruitment company, is delighted to be associated with SQA as they offer such a breadth of qualifications that we can provide for our own staff development but also to the many clients we deliver training to. We use different Scottish Vocational Qualifications (SVQs) at all levels for Business and Administration, Management, Childcare, Hospitality, Customer Service and Learning and Development delivering to Modern Apprentices and private clients. There is strong customer service within SQA helping us when we need the support most either through us diversifying or expanding our opportunities when growing the business.
Tricia Hunter Managing Director of Minerva People Ltd, Dumfries
Getting into the industry
Personal Finance Award
The Personal Finance Award at SCQF level 4 is jointly awarded by the Scottish Qualifications Authority (SQA) and the ifs University College. It equips candidates with skills to understand and manage money throughout their lives.
Skills for Work: Financial Services National 5
National 5 Skills for Work: Financial Services is an introductory qualification. It develops the skills, knowledge and attitudes, needed for work in the industry.
Candidates will explore the variety and range of employers and career opportunities in the financial services sector. They will become familiar with key words and terms used in the sector, and will develop an awareness of the impact of the sector on modern society. Personal development of employability skills will be the main focus across the Course, and the development of personal financial responsibility is also given high profile. Candidates will develop a broad awareness of the impact of key legislation on the sector.

Level One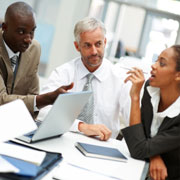 Level Two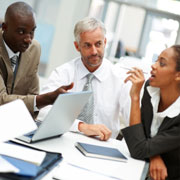 Level Three
Level Four
Level Five
Level Six
Level Seven
Level Eight
Level Nine
Level Ten
Level Eleven
Level Twelve