Test  Administrator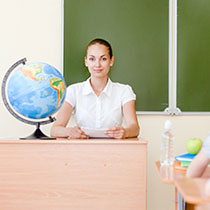 1. Test Administrator Job Role
An SQA Test Administrator is responsible for ensuring that all administrative activities are carried out under the conditions, timescales and arrangements set by SQA.
The prime role is to manage the administration process within schools to ensure that standards are maintained.
These activities will be under the direction of SQA's Contract Services team.
2. Outline of Duties
Before the trial
Complete training as advised by SQA (either face to face or online)
Confirm allocation of school visits with SQA
Communicate with school personnel to arrange suitable times to conduct the trials
Establish professional working relationships with the relevant school personnel
Receive and check test materials reporting any issues immediately to SQA
Ensure the secure storage and management of test/trial materials
Communicate with SQA/Schools/Quality Assurance Monitors/STA staff within timescales set out by Trialling Services Team
During the trial
Oversee pupils who will be undertaking the tests/trials
Ensure that test materials, including those for pupils with additional support needs, are conducted in accordance with SQA policy and instructions
Ensure the tests/trials in schools are administered in accordance with the specified instructions
Ensure that all aspects of the administration are carried out meticulously and to set instructions

Communicate with SQA/Schools/Quality Assurance Monitors/STA staff within timescales set out by Trialling Services Team
Allocation of test/trial materials to pupils
Accurate checking/collection of pupil data
Accurate completion and collection of teacher and administrator questionnaires
Accurate collation of all test/trial materials to SQA
Deal with enquiries and exceptional circumstances should they arise during the test/trial
Report to SQA on any irregularities in conducting the tests/trial

Ensure materials are managed securely
After the trial
Check and collate test materials
Return materials to SQA as instructed
Communicate tracking information to SQA
3. Selection Criteria
Essential characteristics:
Be a current or ex-teacher or demonstrate experience of working within an educational or classroom environment
Qualified Teacher Status (QTS)
Key Stage 1 and/or 2 experience
Be able to communicate confidently, effectively and professionally with school and SQA staff
Be able to demonstrate excellent organisational and administrative skills with attention to detail
Have access to a computer or laptop with broadband internet connection and a private e-mail address
Desirable Characteristics:
Preferably hold a full UK driving licence
Preferably hold a current Disclosure and Barring Service (DBS) certificate
4. Test Administrator Training
Test Administrators will be required to attend a face to face training session prior to administrating trials in schools during the Trial period. Test Administrators who have attended a face to face training event in the last two years will be required to complete an online training course.
5. Test Administrator Performance
Each year, on completion of the duties outlined in the Test Administrator role profile, the Test Administrator will be assessed against the following key performance measures and informed of the outcome in relation to their performance.
5.1 Key performance measures (KPMs) for Test Administrators
KPM 1 - Positive engagement with relevant school staff and all members of SQA staff
KPM 2 – Return all materials requested within agreed timescales
KPM 3 – Return all materials in accordance with SQA's Handbook for Test Administrators and any additional specified instructions
KPM 4 – Communicate with SQA, Quality Assurance Monitors and schools within timescales set out by Trialling Services Team
5.2 Process for assessing Test Administrator performance
Each Test Administrator will be provided with performance feedback based on their KPMs:
A grade - fully met their KPMs (Test Administrator work is entirely consistent)
B grade - partially met their KPMs (Test Administrator work is generally acceptable)
C grade - did not meet their KPMs (Test Administrator work is unacceptable )
The assessment of the Test Administrators will be carried out by SQA utilising feedback from schools, Quality Assurance Monitors and STA staff. Feedback performance forms will be completed for those who partially met or did not meet their KPMs.