NextGen: HN - Birth of the Pilot Phase - Case Study
Birth of the pilot phase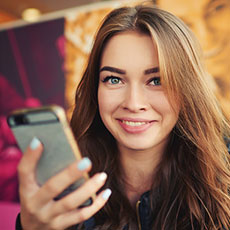 In January 2018, SQA began a project to review the suite of Higher National Certificate/Diploma qualifications as part of a wider product portfolio programme. Much has changed in the education landscape since the HNC/D qualification was last reviewed, and even more has changed in the past year. The SQA consultation and design process was launched to consider how best to reshape the qualification for the future.
The process included extensive engagement with colleges, sector skills bodies, Skills Development Scotland, Scottish Funding Council and other key stakeholders. A series of Service Design workshops were held focusing on:
Strengths and weaknesses of current product
Key stakeholders of the product
Requirements and expectations of the future student
Idea development and iteration.
HN qualifications are vital for many learners, as standalone qualifications or as a progression route into further education or employment, and it was important to ensure any changes would only add value to the current products.
The engagement findings led to the following agreed outcomes:
HN Next Gen overarching framework
Overall approach to 21st century skills and specific sector examples
Approach to 'digital by design', including specific outcomes
Approach(es) to work-based learning
Approach(es) to recognising other learning
Approach to assessment
Approach to enable progression to employment and/or HE
Approach to differentiation
What has changed?
The key features of the new product are:
HNC (level 7) and HND (level 8) are standalone qualifications worth 120 SCQF credit points (equivalent to 15 SQA credits) each
Larger and fewer units of learning to significantly reduce assessment load and encourage more integrated learning, teaching and assessment approaches
Opportunity to develop meta-skills – defined as skills that help us to adapt and excel in any context the future brings
Significantly reduced assessment load for both learners and staff
Three new models of grading we are testing these across the pilot qualifications
Digital technology used across delivery to enhance and support effective, flexible and learner-centred assessment, learning and teaching approaches
New approaches to grading and Quality Assurance based on stakeholder feedback and learners needs.