Legal Services/Paralegal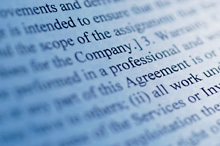 Within this sector SQA has produced Higher National Group Awards in the following subjects, for further information on each subject/Group Award please follow the appropriate link below:
For information on which centres offer these qualifications, please call our Customer Contact Centre on 0345 279 1000 or e-mail customer@sqa.org.uk
Qualification Developments in 2014/15
The revision of the Higher National Certificate (HNC) and Higher National Diploma (HND) in Legal Services at SCQF Levels 7 and 8 will complete in August 2014. An updated Group Award Specification will be published shortly detailing all the changes and providing additional guidance on Unit choice etc.
In close collaboration with employer representatives from private practice, local authorities, voluntary sector and delivering F.E. Colleges, SQA has developed a suite of Professional Development Awards in specialist areas of law for paralegals in Scotland. These are recognised as formal qualifications for entry into The Law Society of Scotland Registered Paralegal Scheme and are awarded jointly by SQA and the Scottish Paralegal Association. Paralegals across Scotland now have the opportunity to complete one or more national quality- assured qualfication(s) which assure a minimum level of legal competence which is recognised by the Law Society of Scotland. For information on the Law Society of Scotland's Registered Paralegal Scheme, please follow this link: Registered Paralegals.
The PDA Units are designed to meet both the general and domain specific competencies required by the Law Society of Scotland under the Paralegal Competency Framework, where such a Framework has been developed. The mapping of the PDA units' outcomes against the standards in each legal domain has been included in the Group Award Specification for each PDA, where appropriate.
A range of materials is developed by SQA to support delivery of their qualifications. The Qualifications Development team would be pleased to hear of any qualifications or Units for which you feel that support materials would be welcomed.
Other News
If you are working as a paralegal, or delivering legal qualifications in HE, and would be interested in becoming an External Verifier for SQA, please contact Appointee Management at am@sqa.org.uk.
Related Links