Skills for Work: Rural Skills National 4 (SCQF level 4)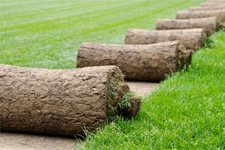 Qualification Information
National 4 Skills for Work: Rural Skills is an introductory qualification. It develops the skills, knowledge and attitudes, needed for work in the land-based industries.
This Rural Skills Course allows candidates to begin to develop some of the basic practical skills necessary to work in most of the land-based disciplines — areas such as agricultural livestock, equine industries, horticulture, landscaping, agricultural crops and animal care. The Course also provides the opportunity to explore the very diverse employment prospects that exist in land-based industries. There is then a choice of a plant or an animal route, where candidates can develop some of the basic skills for the chosen route.
Learners will develop:
understanding of the workplace and the employee's responsibilities
for example time-keeping, appearance, customer care
self-evaluation skills
positive attitude to learning
flexible approaches to solving problems
adaptability and positive attitude to change
confidence to set goals, reflect and learn from experience
At SCQF level 4, learners work alone or with others on straightforward tasks with support.
This qualification is available through schools and colleges.
Use the tabs below to open each section individually. Alternatively you can show allhide all the sections.
Why deliver this qualification
This Course focuses on developing generic employability skills needed for success in the workplace through a variety of practical experiences in the rural skills area.
There is considerable flexibility of topics and contexts to facilitate personalisation and choice for learners and centres — and to allow new and stimulating contexts for learning to be built into the Course.
It is anticipated that the Course will build on existing partnerships between schools, colleges of further education, employers and other training providers. Such partnerships will enable the Course to be delivered in a variety of learning environments with access to relevant teaching expertise.
Who does this qualification suit
This qualification is suitable for a wide range of learners, including:
pupils from mainstream schools or other education establishments 
school leavers 
adult returners to education 
learners in employment who wish to enhance their career prospects
learners participating in 16+ programmes
college students wishing to develop their skills and knowledge in relation to Rural Skills
trainees participating in preparation for entering employment
individuals involved in voluntary activities
Access
Entry is at the discretion of the centre.
Progression
Successful learners may progress to: 
Scottish Progression Award in Rural Skills at Intermediate 2
SVQs/ NVQs in Appropriate Land-based sector vocational areas
Programmes in Further Education Colleges
vocational training
employment
Approval
Centres with devolved authority for approval should use their own internal approval process.
Centres without devolved authority will have to come forward for approval and should contact SQA's Business Development Team for guidance.
Assessors and verifiers must be able to meet SQA's general requirements for technical/occupational competence as outlined in the Guide to Approval.
Resource requirements
It is recommended that centres work in partnership with other organisations to assist in offering a realistic working environment. This may be schools working with colleges, retailers or training providers to ensure that candidates have opportunities which allow them to develop desirable employability skills. Internet access is desirable to assist in candidate's research of retailers and access to video equipment is beneficial when undertaking role play while learning communication techniques associated with customer satisfaction. It should be apparent to candidates that this course is not a classroom based course but involves opportunities to undertake practical tasks which are everyday tasks in a retail environment.
How to assess
Assessment in this Course will be based mainly on a range of practical activities, in real or simulated commercial settings, supported by tutor observation checklists, together with candidate self-assessment checks and question sheets to confirm the knowledge and understanding of the tasks that they have carried out.
Portfolio evidence and case studies are used for the Land-based Industries: an Introduction Unit.
Each Unit is supported by a NAB (National Assessment Bank item), which provides an assessment package and exemplifies the national standard.
There is no external assessment for this Course. Learners must successfully complete each Unit to achieve the Course.
Unit specifications provide detailed information on the Evidence Requirements for each Unit. The Unit Support Notes provide information on approaches to assessment for each Unit.
The Units are internally assessed by centres and externally verified by SQA.
Where can you take this course?
Qualification content and delivery tools
Qualification Structure
Qualification Structure Group Award code C239 74 (24 SCQF credit points)
The Skills for Work Course in rural skills at SCQF level 4 consists of three mandatory Units and two optional Units.
For further information on the structure and units of this qualification please refer to the Course Specification document.
Course Specification
Qualification Verification Summary Reports
Offer this qualification