HNC Contracting Management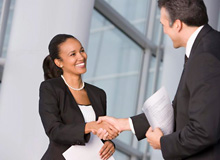 The HNC Contracting Management will provide candidates with the opportunity to develop the skills and knowledge required for employment in the contracting sector of the construction industry.
It will give candidates skills including managing a project, and competence in the legal procedures (applied universally in the construction industry) with which organisations must comply. It will also enable them to understand the cash-flow implications when negotiating contacts, and to be aware that costs escalate but revenue is received at pre-determined times. It also covers corporate strategy, introducing candidates to aspects of matching an organisation to its environment and long-term planning techniques.
Knowledge and skills in planning, developing and evaluating, and study and research are also developed.
Use the tabs below to open each section individually. Alternatively you can show allhide all the sections.
Candidate Information
HNC Contracting Management
The HNC Contracting Management will provide you with the opportunity to develop the skills and knowledge required for employment in the contracting sector of the construction industry...Find out more
Group Award Specification