NPA Web Design Fundamentals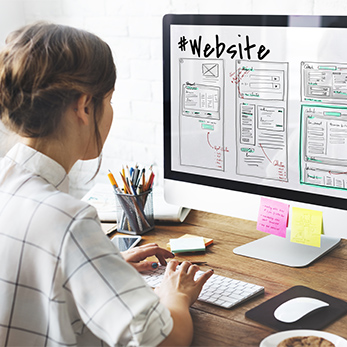 The National Progression Award (NPA) in Web Design Fundamentals at SCQF level 5 focuses on the technical skills required for the creation of websites, animation, graphics and interactive media, and highlights the importance of the design process.
This NPA introduces candidates to the fundamental knowledge and skills, and technical and design issues involved in web design. Candidates will gain an understanding of design principles, copyright law and technical standards. They will also gain practical skills in a range of software applications used in the development of websites, including graphics packages, web authoring tools and animation software.
Some aspects of this qualification address demands from industry and government for the promotion of employability skills.
This NPA is available in schools and colleges.
Use the tabs below to open each section individually. Alternatively you can show allhide all the sections.
Why deliver this qualification
The NPA in Web Design Fundamentals can be delivered in schools, further education colleges or community centres. It is particularly suited to part-time study. However, there are no obvious barriers to delivering the NPA full-time or in an open learning mode with suitable learner resources.
Candidates develop practical skills and Units cover a wide range of internet usages, addressing the demand for an entry-level web course.
Who does this qualification suit
This NPA suits a variety of candidates, including:
school leavers
adults returning to full-time education or preparing for a career change
individuals with previous experience of short IT courses and who wish to extend their interest
The practical nature of the Units and their relevance to modern technology helps engage and motivate the 'difficult to teach' client groups, in particular 16–18 year-old learners that fall into the category of More Choices More Chances.
Access
Entry to the qualification is at the discretion of the centre.
Progression
Successful candidates may progress to:
Entry level employment in web design and development in a variety of businesses, including public sector or voluntary organisations and related industries.
Higher level qualifications. Candidates may progress to a number of PDAs including the PDA in Web Technologies: Fundamentals at SCQF level 7 or to qualifications within the suite of National Certificates in Digital Media at SCQF levels 4, 5 or 6.
Approval
Centres with devolved authority are eligible to seek approval through their own internal approval process.
Centres without devolved authority will have to come forward for approval and should contact the Business Development Team for guidance in completing the combined CA1/SA1 form.
Assessors and verifiers must be able to meet SQA's general requirements as outlined in the guide to approval.
How to assess
Assessment is mainly in the form of practical assignments in designing, developing and testing websites. There are some written assessments, mostly relating to the design and testing of a website, and one formal written assessment conducted under closed-book conditions.
The individual Units were designed to ease integration of assessment, and the practical assessments across the three Units may be combined into a single extended project.
Where can you take this course?
Qualification content and delivery tools
Unit(s) and delivery tools
Group Award code:G8HD 45 (18 SCQF credit points)
SCQF level: 5
Structure
Three mandatory Units must be completed to achieve this NPA.
Mandatory Units:
Computing: Website Graphics – H614 45
Computing: Website Design and Development — F182 11
Computing: Interactive Multimedia for Website Development — F180 11
Any other information
Assessment Support Packs (ASPs) for all Units are available to download from SQA's secure website.
The Units are mapped to the National Occupational Standards (NOS) for the sector.
Arrangements Documents
Factsheet
A selection of Factsheets have been created for National Certificates and National Progression Awards (NPAs) within the Computing portfolio. The purpose of these factsheets is for centres to customise with their own Centre Logo/Details and circulate to candidates/potential candidates undertaking the awards.
Offer this qualification