NPA Bakery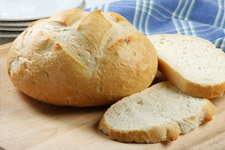 The National Progression Award (NPA) in Bakery at SCQF level 4 develops practical bakery skills in craft baking, bread making, cake decoration and pastry making. This award is aimed at candidates who are interested in pursuing a career in the bakery or catering industries, but do not necessarily have any prior experience.
This qualification may be delivered in schools and colleges.
Use the tabs below to open each section individually. Alternatively you can show allhide all the sections.
Why deliver this qualification
The NPA in Bakery provides the flexibility which is valued by learners and centres. It can be offered part-time, as part of a larger programme of study, to infill into existing classes, or through evening classes.
Candidates completing this qualification may choose to progress to further study.
Who does this qualification suit
This qualification is suitable for a wide range of candidates including:
S4, S5 and S6 candidates
school leavers
adults returning to education
candidates who wish to enhance their job prospects
migrant workers
Access
Entry is at the discretion of the centre. There are no specific entry requirements for this qualification.
Progression
The Units in this NPA gives candidates a platform which will allow them to progress on to further education or into employment.
Candidates can progress to further study in:
Hospitality: Practical Cake Craft National 5
SVQ Level 1 or 2 in Bakery related vocational qualifications
NC Hospitality at SCQF level 4
NC in Bakery at SCQF Level 5
Approval
Centres with devolved authority for approval should use their own internal approval process.
Centres without devolved authority will have to come forward for approval and should contact SQA's Business Development Team for guidance.
Assessors and verifiers must be able to meet SQA's general requirements for technical/occupational competence as outlined in the Guide to Approval (98 KB).
How to assess
Assessment is through practical activities carried out in a realistic working environment and supported by assessor observation checklists.
Assessment support packs (ASPs) can be downloaded from SQA's secure website. They identify specific opportunities for integration with other Units. The ASPs also help to ensure that delivery of the Units is linked to hospitality-related situations.
Where can you take this course?
Qualification content and delivery tools
Qualification structure
Group Award code: G9T5 44 (24 SCQF credit points) at SCQF level 4
The National Progression Award in Bakery consists of four mandatory Units; three of the Units are at SCQF level 4 and one at SCQF level 5.
NPA Bakery at SCQF level 4 (162 KB)
Offer this qualification