PDA Resilience Management SCQF level 9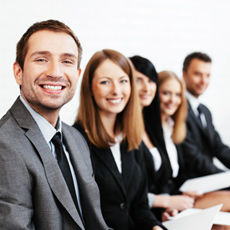 The Professional Development Award (PDA) in Resilience Management at SCQF level 9 was created to respond to the growing importance the Scottish Government has placed on resilience management. This qualification provides the skills, knowledge and expertise which resilience management practitioners will need in order to comply with the philosophy of Integrated Emergency Management.
SQA jointly awards the PDA in Resilience Management with the Chartered Management Institute (CMI) — together with all other management qualifications in SQA's portfolio, including SVQs in Management, HNC in Management, PDA Diploma in Management and all other PDAs in Management.
This qualification is available through colleges.
Use the tabs below to open each section individually. Alternatively you can show allhide all the sections.
Why deliver this qualification
The PDA in Resilience Management enables candidates to develop management arrangements that enable co-ordination of their organisation's emergency activities, both internally and in partnership with many other responders, locally and nationally, from public and private sectors and voluntary organisations.
The PDA in Resilience Management is designed as a practitioner qualification. It is likely, therefore, that candidates who commence the PDA will have experience of working in a resilience role or planning to move in to the role in the near future.
The PDA is jointly awarded by SQA and the Chartered Management Institute. If candidates are successful they will be able to become part of the professional community of managers and benefit from the development opportunities that this can bring.
Who does this qualification suit
The PDA in Resilience Management will be suitable for candidates who are already in posts with a responsibility for resilience management in category 1 responder organisations, or be in a position where they expect to take up such posts in the imminent future. They are likely to be employed in one of the following key responder organisations:
Scottish Police Service
Scottish Fire and Rescue Service
Scottish Ambulance Service
Maritime and Coastguard Agency
Local Authorities
NHS Boards
Scottish Environmental Protection Agency (SEPA)
Access
Entry to the PDA will be at the discretion of the centre. However, it is recommended that candidates have the endorsement of their employers and are in a position, with appropriate experience, that will enable them to generate evidence for this qualification.
Progression
The PDA in Resilience Management at SCQF level 9 is designed as a stand-alone qualification and does not, therefore, articulate directly into any other qualifications.
Approval
Centres with devolved authority for approval should use their own internal approval process.
Centres without devolved authority require to come forward for approval and should contact SQA's Business Development Team for guidance.
Assessors and verifiers must be able to meet SQA's general requirements for technical/occupational competence as outlined in the Systems and Qualification Approval Guide
How to assess
The Units are practical and delivery should draw on the candidates' experience of working in category 1 responder organisations and as resilience managers. Candidates are expected to use material gathered from their own experience.
Assessment will consist of a combination of reports, work based projects, case studies and presentations.
Where can you take this course?
Qualification Structure
PDA Resilience Management SCQF level 9 Arrangements (G9LW 49) (261 KB)
Group Award code: G9LW 49
SCQF level: 9
Structure
To achieve this PDA, candidates must complete eight mandatory Units and some optional Units.
Mandatory Units
Resilience: Analysing Resilience Management ¿ F86C 35
Resilience: Evaluate and Develop Practice in Organisations ¿ F86D 36
Leadership for Managers ¿ F5GH 36
Decision Making for Managers ¿ F5GG 36
Professional Development: Communicating and Influencing for Effective Decision Making ¿ DV7V 36
Project Management: An Introduction ¿ F1NH 35
Management: Strategic Change ¿ H1S6 36
Management: Organisational Innovation ¿ DV80 36
Arrangements Documents
This Group Award is being withdrawn and will finish on 31/07/2021.
Centres should note that when a Group Award is entered into its lapsing period, the following will apply:
the Group Award will be deleted from the relevant catalogue
the Group Award Group Award specification will remain until the qualification reaches its finish date at which point it will be removed from SQA website and archived
no new centres may be approved to offer the Group Award
centres should only enter candidates whom they expect to complete the Group Award during the defined lapsing period of 2 years