HNC Management candidate information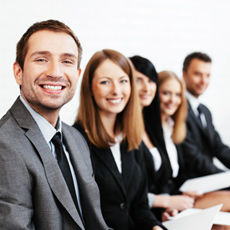 The HNC Management is designed to give you the opportunity to become a qualified and knowledgeable operational or senior manager. It is for all levels of management, even if you are at the first level of management or if you aspire to management in your career. The course is particularly suitable if you wish to become a supervisor or team leader in any organisation.
You will gain a range of operational management and leadership competences, and will be able to apply leadership skills in a range of management activities. These will include: recruitment and selection techniques, performance appraisal techniques, handling grievance and discipline issues, financial management, managing operations, ensuring health and safety in the workplace, managing technology, and customer care techniques in the workplace.
You will develop skills in leadership of people, communicating at work, writing reports, handling people problems, and managing change at work.
Employment and progression opportunities
The HNC Management can lead to many different kinds of supervisory or management roles, for instance: Operations Team Leader; Senior Engineer; Office Manager; Area Manager; Sales Supervisor; Facilities Manager; Social Work Manager.
Having achieved your HNC Management you will have the opportunity to progress to a variety of university courses.
While studying, you are eligible for Student Membership of the Chartered Management Institute (CMI). Benefits of Student Membership include access to CMI's online management information centre and networking opportunities.
Entry
As with all SQA qualifications, entry is at the discretion of the centre. Examples of formal entry qualifications include:
Any two Highers, together with three Standard Grade passes at 3 or above.
An SVQ at level 3 in a relevant area.
Different combinations of relevant and equivalent qualifications from other awarding bodies may also be accepted for entry, and you may also be accepted on the basis of relevant work experience.
In addition, you should possess good communication and analytical skills, along with a desire to attain the professional and personal requirements of an operational or senior manager.