PDA in Workplace Assessment Using Direct Methods (L&D9D)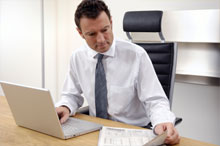 The Professional Development Award (PDA) in Workplace Assessment Using Direct Methods at SCQF level 7 develops knowledge and skills in preparing for, planning and carrying out assessment of individuals in the workplace using observation and, if applicable, asking questions and/or examining the work product created during the observation. Upon successful completion of this PDA, candidates will be able to assess SVQs (or individual SVQ Units), other workplace qualifications and in-company standards that only require direct assessment methods.
This qualification is available through training providers and colleges.
Why study this qualification
The PDA in Workplace Assessment Using Direct Methods is intended for assessors who assess in the workplace using the following methods:
observation of performance
examining products of work created during the observation
questioning the candidate
Access
The assessor-candidate needs to have a job role that includes assessment of learners in the learner's place of work.
Employment and progression
Career opportunities include assessor of SVQs and in-house competence standards.
Where can you take this course?