HND Childhood Practice at SCQF level 8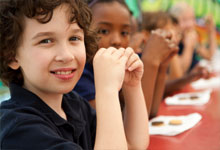 The HND Childhood Practice at SCQF level 8 develops the knowledge and practice skills of candidates in order that they can more effectively contribute to the development of the profession and to high quality early years, childcare and playwork services.
Key themes include: values, early intervention, social inclusion and equality, confident individuals, responsible citizens, integrated services and development of leadership.
This qualification is available through colleges and training providers.
Use the tabs below to open each section individually. Alternatively you can show allhide all the sections.
Why deliver this qualification
The HND Childhood Practice at SCQF level 8 can be customised to meet candidate and employers needs — see the pathways under the Structure section.
The qualification can be delivered on a full-time, full-time (fast track), day release, part-time evening, and open learning basis. A combination of delivery modes is recommended.
Who does this qualification suit
The main target group for the HND is individuals who have achieved a practitioner qualification at SCQF level 7 or equivalent.
This HND is an award for people wishing to advance their practice and potentially progress onto SCQF level 9 qualifications.
Access
Candidates should be working in, or have access to, a childcare, early years or playwork setting and have an appropriate SCQF level 7 award.
If candidates access this award at SCQF level 7 it is recommended that they select a route that will allow them to register at practitioner level with the SSSC, for example by undertaking either Route 1, Route 2 or Route 3.
It is recommended that candidates accessing the SCQF level 8 component of this HND should hold a practitioner qualification as prescribed by the SSSC, for example the HNC Early Education and Childcare, SVQ level 3 Children's Care Learning and Development (CCLD).
Progression
Although no formal articulation pathway has been confirmed with any higher education institution (HEI), it is likely that the HND Childhood Practice will articulate with BA Childhood Practice programmes.
On completion of the HND Childhood Practice, candidates will be able to register with the Scottish Social Services Council (SSSC) at practitioner level if they have undertaken Route 1, Route 2 or Route 3. Links to PDA level 9 Childhood Practice.
Approval
Centres with devolved authority are eligible to seek approval through their own internal approval process.
Centres without devolved authority will have to come forward for approval and should contact the Business Development Team for guidance in completing the combined CA1/SA1 form.
Assessors and verifiers must be able to meet SQA's general requirements for technical/occupational competence as outlined in the Systems and Qualification Approval Guide (510 KB). The specific delivery requirements are set out in the Group Award Specification (Arrangements Document).
How to assess
The approach to delivery and assessment in this new qualification is holistic and integrative preferring to follow logical learning and assessment themes rather than unitised.
Candidates will be assessed in relation to a Graded Unit and two SVQ Level 4 CCLD or Playwork Units as identified in the Group Award framework. 
Where can you take this course?
Arrangements Documents
Group Award Specifications
Internal Assessment Reports
Unit(s) and delivery tools
Structure
Group Award code: G97E 16 (240 SCQF credit points)
SCQF level: 8
There are five pathways within this framework to choose from. Candidates should follow the route most appropriate to them, depending on their starting point and existing qualifications, if any.
HND Childhood Practice — Overview of main pathways
Route 1 — for candidates undertaking the HNC and HND consecutively Route 2 — for candidates in possession of a relevant HNC Route 3 — for candidates in possession of a relevant SVQ Route 4 — for candidates in possession of a relevant HNC and PDA Route 5 — for candidates in possession of a relevant SVQ and PDA
The routes — and options available within each — can be found in the Arrangements document. (7.57 MB)