NPA Creative Industries at SCQF level 4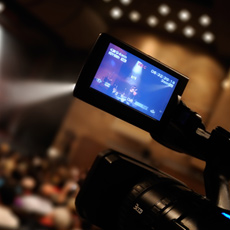 The National Progression Award (NPA) in Creative Industries at SCQF level 4 focuses on developing very basic knowledge and understanding of practical aspects of the creative industries. It is aimed at those who may want to explore the many activities and opportunities available in the creative industries sector, including: theatre and performance, television and radio broadcasting, music and video.
The NPA in Creative Industries at SCQF level 4 also aims to prepare learners for the more advanced skills and techniques that will be required to enter one of the many creative industry awards available at SCQF levels 5 and 6.
This qualification is widely available in colleges.
Use the tabs below to open each section individually. Alternatively you can show allhide all the sections.
Why deliver this qualification
NPAs are trusted because they are developed by practitioners from industry and are supported by the relevant sector skills council (SSC). Industry has recognised that the qualification fits the job.
The NPA in Creative Industries at SCQF level 4 offers current, fit for purpose, bite-sized chunks of learning that are straightforward for centres to adopt and for learners to study. New skills can be gained quickly and cost effectively.
Skills are developed through practical 'hands on' activities so centres do not need access to high-end state-of-the-art equipment and facilities.
This NPA in Creative Industries at SCQF level 4 allows clear progression and development routes to:
higher level education
employment
This NPA is intended to offer a flexible programme of learning. Candidates may participate in a single credit Unit, several Units or the whole Group Award.
Credit can be built up over a period of time and if a candidate leaves without completing the course they will be credited for the learning they have achieved.
An open learning approach to delivery is possible. Full details on the suitability of individual Units for open learning are contained in each individual Unit specification.
Who does this qualification suit
NPAs provide opportunities for partnership delivery that can provide benefits for partners and increase options for learners.
This award offers school or community-based learners, including those with particular challenges, the opportunity to engage in creative projects and to develop essential and vocational skills that will assist them to make a choice about future qualification aims and potential employment ambitions.
Access
There are no specific entry requirements for the NPA in Creative Industries at SCQF level 4. While access to the award is at the discretion of the centre, this award is primarily for those who have little or no knowledge of the creative industries. The award is a very basic introduction.
It is unlikely that learners accessing the NPA in Creative Industries at SCQF level 4 will have any real experience of creative industries and creative digital media and therefore would have no examples of project work (portfolio) to support entry. This should not prevent access to the award; indeed not having pre-entry requirements should be viewed as a positive and flexible approach to delivering the award.
Progression
The content of the NPA in Creative Industries at SCQF level 4 is designed to ensure that candidates gain information and knowledge of the industry and develop confidence as well as vocational skills that will help them to progress to further study or to employment.
The basic foundation level of study aims to provide good preparation for those learners wishing to progress to SCQF level 5 at NC or NPA SCQF level 5 in a range of creative industry programmes including Skills for Work: Creative Industries at SCQF 5.
The NPA also complements the Employability Group Awards at SCQF levels 3 and 4 (G9D2 43 and G9D2 44).
The NPA in Creative Industries at SCQF level 4 can facilitate access to further study at a more advanced level (NPA or NC SCQF level 5) across a range of programmes including: Photography, Sound Production, and Art & Design.
Further advancement may provide the opportunity for employment or further study at Higher National and degree level.
Approval
Centres with devolved authority for approval should use their own internal approval process.
Centres without devolved authority will have to come forward for approval and should contact SQA's Business Development Team for guidance.
Assessors and verifiers must be able to meet SQA's general requirements for technical/occupational competence as outlined in the Guide to Approval.
How to assess
The Group Award at SCQF level 4 offers realistic opportunities for holistic assessment across Outcomes and Units. Assessment will be on-going and integrated and candidates will be expected to keep a record of their work in a folio.
The content and contexts will promote candidate confidence in the skills needed for everyday use as a creative practitioner. For example:
understanding the different media involved in the creative industries
identifying and using appropriate tools and resources for an agreed brief
rehearsing and presenting a final production/product, and
developing the ability to evaluate the final production and their contribution to it
Delivery by open learning would require planning by the centre to ensure sufficiency and authenticity of candidate evidence. Arrangements would have to be made to ensure observation is conducted under supervision. Opportunities may be restricted where peer critique, group presentation and exhibition work are recommended.
Where can you take this course?
Qualification content and delivery tools
Qualification Structure
Group Award Code: GF4M 44
The National Progression Award in Creative Industries at SCQF level 4 is made up of four mandatory Units (72 SCQF points) at SCQF level 4.
Offer this qualification