NC Mobile Technology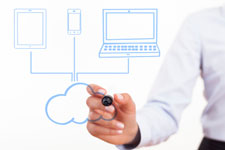 The NC in Mobile Technology at SCQF level 5 is a practical qualification designed to equip learners with the knowledge and skills (including Core Skills) required for further study or to gain employment.
National Certificates (NCs) are designed for full-time delivery over one year (or part-time over two years) and are available through schools, colleges and training providers.
Use the tabs below to open each section individually. Alternatively you can show allhide all the sections.
Why deliver this qualification
NCs bridge the progression gap from school attainment to HN and other study. They are suitable for school leavers and those seeking a route back into study at non-advanced level. They are trusted qualifications having been developed by practitioners with the support of the sector skills councils.
Credit can be built up over a period of time and if a learner leaves without completing the course they will be credited for their learning to date.
Although not specifically designed as an online course or open learning programme, the nature of mobile technology lends itself to flexible delivery, e-learning and e-assessment for aspects of certain Units, eg candidates could submit formative or summative assessments via mobile technology devices.
Who does this qualification suit
The qualification is open to everyone but is principally aimed at recent school leavers and adult returners who may have limited academic qualifications. Applicants should have a genuine interest in developing a career in mobile technology or related industries.
An interest in using mobile technology and experience of IT would be beneficial.
Access
While entry is at the discretion of the centre, it is recommended that candidates possess the NPA in Mobile Technology at SCQF level 4 or any other appropriate qualifications at SCQF level 4. An interest in using mobile technology and experience of IT would be beneficial.
Recommended entry levels of Core Skills:
Communication - SCQF level 4 
Information and Communication Technology - SCQF level 4 
Numeracy - SCQF level 4 
Problem Solving - SCQF level 4 
Working with Others - SCQF level 4 
Progression
Collectively, the Mobile Technology NPAs and the NC can lead to further study across a range of vocational areas including:
computing
information technology
business
administration
multimedia
Mobile Technology courses and units are now appearing at degree level, eg the University of Glasgow offers Mobile and Ubiquitous Systems (MSc) and the University of Central Lancashire offers an ordinary degree in Mobile Interactive Technology.
Approval
Centres with devolved authority for approval should use their own internal approval process.
Centres without devolved authority will have to come forward for approval and should contact SQA's Business Development Team for guidance.
Assessors and verifiers must be able to meet SQA's general requirements for technical/occupational competence as outlined in the Guide to Approval.
How to assess
The NC in Mobile Technology facilitates flexible delivery and assessment, and is intended to be practical in nature.
Where e-assessment is used, centres must consider how they will ensure the authentication of candidate evidence. This can be achieved through a variety of methods such as discussion, video or an approved employer or other responsible person who can verify the candidate's work.
Where can you take this course?
Qualification content and delivery tools
Qualification structure
Group Award Code: GG0J 45 at SCQF level 5
This National Certificate in Mobile Technology consists of eight mandatory Units at SCQF levels 5 and 6 and 10 optional Units at SCQF levels 5 and 6.
For further information on the units and structure of the qualification please refer to the Group Award Specification (516 KB)
Offer this qualification