NPA Woodland Operations at SCQF level 6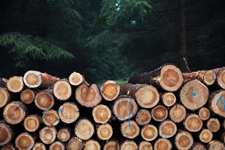 National Progression Awards (NPAs) assess a defined set of skills and knowledge in specialist vocational areas, linked to National Occupational Standards. The NPA in Woodland Operations at SCQF level 6 introduces learners to techniques that are important in the forestry sector and covers areas such as coppiced woodlands, mobile sawmills, green woodworking and woodfuel processing and supply.
This NPA develops specialist knowledge and understanding of forestry; practical, technical and transferable skills; oral, written and evaluation abilities; resource management; problem solving and planning; organisational and communication skills.
The qualification is available through colleges and training providers.
Use the tabs below to open each section individually. Alternatively you can show allhide all the sections.
Why deliver this qualification
NPAs are trusted because they are developed by practitioners from industry and are supported by the sector skills council (SSC) Lantra. Industry has recognised that the qualification fits the job.
The NPA in Woodland Operations at SCQF level 6 offers current, fit for purpose, bite-sized chunks of learning that are straightforward for centres to adopt and for learners to study. New skills relevant for working in sawmills, green woodworking and processing and supplying woodfuel can be gained quickly and cost-effectively.
The framework of mandatory and optional Units enables centres to tailor their offer to meet local needs while the size of Unit also supports flexibility — Units can slot into school timetables, and are a more manageable size for employee training.
NPAs provide opportunities for partnership delivery that can provide benefits for partners and increase options for learners.
NPAs can add value and breadth to a CV for a learner by developing vocational skills.
This NPA covers SCQF levels 5–6, allowing clear progression and development routes to:
higher level education
employment
This NPA provides opportunities to develop:
Core Skills
transferable skills
employability skills
The NPA could be offered in one of the following modes:
full-time (eg as a fast-track into a full NC or HN programme)
part-time (eg day release)
open and distance learning
infill into existing classes
evening provision
Who does this qualification suit
The NPA is suitable for:
learners who are at school or who have just left school
mature candidates who have been out of education for a long period of time
individuals who are currently in employment and wish to obtain a formal qualification
those who are looking to access HN programmes
learners who want to study at a pace and style that they determine
employees who want to develop their careers
individuals who are seeking national recognition of their achievements
employers who wish their employees to take part in short continuing professional development courses
Access
Entry is at the discretion of the centre. However, it is recommended that learners entering the SCQF level 6 award have completed some training at SCQF level 5.
Progression
The SCQF level 6 award could provide progression to:
SCQF level 7
an HNC/HND in Forestry or Arboriculture and Urban Forestry or related area
an SVQ in the trees and timber sector
employment in the forestry sector
Approval
Centres with devolved authority for approval should use their own internal approval process.
Centres without devolved authority will have to come forward for approval and should contact SQA's Business Development Team for guidance.
Assessors and verifiers must be able to meet SQA's general requirements for technical/occupational competence as outlined in the Guide to Approval.
How to assess
Assessment of this award will be a combination of practical and knowledge assessments under closed- and open-book assessment conditions. It is recommended that centres refer to the assessment and Evidence Requirements for each Unit.
The delivery of the award is at the individual centre's discretion.
Where can you take this course?
Qualification content and delivery tools
Offer this qualification