NPA Cyber Security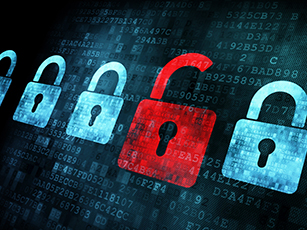 National Progression Awards (NPAs) assess a defined set of skills and knowledge in specialist vocational areas, linked to National Occupational Standards.
The NPAs in Cyber Security at SCQF levels 4, 5 and 6 provide foundation knowledge and skills in data security, digital forensics and ethical hacking — and provide a skills pipeline into the cyber security industry.
These awards are designed to raise awareness of cyber security and fill the current skills gap in this field. They will encourage learners to improve their cyber hygiene and enable them to identify security weakness safely, legally and ethically. They will also help learners to contribute more safely to virtual communities.
They are the first school-based national qualifications in cyber security to be developed and will prepare learners for further studies and future employment in this area.
Ethics and the law are fundamental aspects of these awards. Ethical considerations are included in every component Unit, and legislative considerations are included in all appropriate Units. The aim of the awards is to produce knowledgeable and skilled individuals who are aware of the potential misuses of, and unauthorised access to, computer systems but who use these competences for legal and ethical purposes.
The qualification is available through schools, colleges and training providers.
Use the tabs below to open each section individually. Alternatively you can show allhide all the sections.
Why deliver this qualification
The internet and digital technologies are transforming our society by driving economic growth, connecting people and providing new ways to communicate and co-operate with one another. However, the rise of the internet has led to the rise of cybercrime, such as identity theft, fraud, and blackmail within our communities. 
There is a current skills shortage in the field of cyber security to defend against cyber-attacks. It is believed that education is key to addressing the skills gap. The NPA Cyber Security awards have stemmed from the need to address the growing rise in easily preventable cybercrime.
The National Progression Awards in Cyber Security at SCQF levels 4, 5 and 6 represent an additional, essential, vocational qualification at each level providing a clear progressive context and structure for the development of key contemporary knowledge and skills.
These NPAs covers SCQF levels 4–6, allowing clear progression and development routes to:
higher level education
to employment
E-assessment supports flexibility and saves time and other resources. For example, assessment is on-demand using pre-verified questions and they can be accessed 24/7. In addition, marking is instantaneous and there is instant feedback for formative questions.
This NPA provides opportunities to develop:
Core Skills (sign-posted)
transferable skills
employability skills
The NPA could be offered in one of the following modes:
full-time (eg as a fast-track into full a NC or HN programme)
part-time (eg day-release)
open and distance learning
infill into existing classes
evening provision
Who does this qualification suit
The NPA is suitable for:
learners wishing to develop and enhance cyber skills to support their learning across a wide range of curricular areas

S4 to S6 school pupils who will undertake the qualification as a broadening of the Computing Science curriculum
students at colleges who will be using the NPAs within full or part-time college programmes such as part of a NC Computing qualification

adults returning to education with an interest in developing fundamental skills relevant to accessing a career in cyber security
employees in the industry wishing to gain knowledge in cyber security and expand their range of specialisms
Access
Entry is at the discretion of the centre. Learners would benefit from having attained the skills, knowledge and understanding required by one or more of the following or equivalent qualifications and/or experience:
Basic IT Skills before beginning the SCQF level 4 Units. This may be evidenced by possession of:
H3LJ 09 Computer Basics (SCQF level 3) or equivalent qualifications or experience.
For SCQF level 5 and 6 Units it would be an advantage for learners to have completed the Units at levels 4 and 5 respectively.
Progression
This qualification is available at three levels in a hierarchical structure and learners may progress to the next level if they wish to continue their studies.
On completion of each award, learners may progress to one of a number of further qualifications in this, or a related, area, for example, NC Digital Media Computing. There are also opportunities to progress to Higher National or degree courses.
If learners possess other qualifications and have previous work experience in Computing, this award may also lead to employment in a computer security role.
Approval
The qualifications are auto-approved to all Scottish schools and colleges so there will be no need to seek approval.
Other types of centres will need to come forward for approval and should contact SQA's Business Development Team for guidance.
Assessors and verifiers must be able to meet SQA's general requirements for technical/occupational competence as outlined in the Guide to Approval.
How to assess
Assessment of this award will be a combination of practical and knowledge assessments under closed- and open-book assessment conditions. It is recommended that centres refer to the assessment and Evidence Requirements for each Unit.
Assessment/e-assessment support packs will be available for this qualification later this year.
The delivery of the award is at the individual centre's discretion.
Where can you take this course?
Qualification content and delivery tools
Qualifications Structure
NPA in Cyber Security at SCQF level 4 (18 SCQF credit points)
Group Award code: GK7W 44
NPA in Cyber Security at SCQF level 5 (18 SCQF credit points)
Group Award code: GK7X 45
NPA in Cyber Security at SCQF level 6 (18 SCQF credit points)
Group Award code: GK7Y 46
The NPAs in Cyber Security at SCQF levels 4, 5 and 6 consists of three mandatory Units (18 SCQF credit points).
Offer this qualification