NPA Tenancy and Citizenship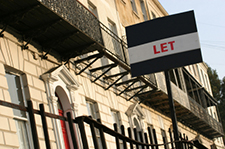 National Progression Awards (NPAs) assess a defined set of skills and knowledge in specialist vocational areas, linked to National Occupational Standards.
Tenancy and Citizenship can be utilised in a variety of settings by a number of providers. The NPA provides candidates with an opportunity to develop skills and knowledge which will help them to understand housing choices, manage their finances and ultimately gain and sustain a tenancy. It also allows the opportunity for the development of skills for life and work, which may enhance opportunities for employment and help candidates to become responsible, contributing citizens.
The qualification is available through schools, colleges, training providers and voluntary organisations.
Use the tabs below to open each section individually. Alternatively you can show allhide all the sections.
Why deliver this qualification
NPAs are trusted because they are developed by practitioners from industry and are supported by the relevant sector skills council (SSC).
NPAs provide opportunities for partnership delivery that can provide benefits for partners and increase options for learners.
NPAs can add value and breadth for a learner's experience by developing vocational skills.
This NPA covers SCQF levels 4, allowing clear progression and development routes to:
higher level education
to employment
The following Units within the Award can be assessed through e-assessments.
F3GC 10: Information and Communication Technology
H1F6 10: Internet Safety
FC64 04: Principles of Money
FC63 04: Money Management

These assessments are available through SQA Solar http://www.sqasolar.org.uk
However, centres are free to use other resources that are available, eg e-portfolios.
This NPA provides opportunities to develop:
Core Skills (which underpin all National Progression Awards)
transferable skills
employability skills           
The NPA could be offered in one of the following modes:
full-time
part-time (eg day-release)
infill into existing classes
evening provision
Who does this qualification suit
The NPA is suitable for:
people looking to secure a tenancy for the first time
people returning to independent living
people seeking to develop the skills necessary to maintain and sustain their current accommodation
young people preparing to leave their family home
looked after young people preparing to move to independent living
learners who are at school or who may have just left school
Access
There are no pre-entry requirements for this Award. Entry to this Award is at the discretion of the centre.
Progression
The National Progression Award in Tenancy and Citizenship at SCQF level 4 may help candidates to progress towards employment, training or other qualifications. For example:
Personal Finance Award (GA1Y) at SCQF level 4
Skills for Work Course in Financial Services (C220) at level 5
National Certificate in Personal and Vocational Skills (GF99) at
SCQF level 4
Information and Communication Technology (F3GC) Unit at level 5
Wellbeing Award (GF2P) at SCQF level 5
National Course in Hospitality: Practical Cookery (C739) at National 4
Choosing the following Units from the optional section of the Award may enable candidates to move into employment and they may be able to achieve the Employability Award (G9CY) at SCQF level 4:
Preparing for Employment: First Steps (F786)
Building Own Employability Skills (F787)
Responsibilities of Employment (F788)
Dealing with Work Situations (F789)
Approval
Centres not already approved to deliver this qualification need to come forward for approval and should contact SQA's Business Development Team for guidance.
Assessors and verifiers must be able to meet SQA's general requirements for technical/occupational competence as outlined in the Guide to Approval.
How to assess
Assessment of this award will be a combination of practical and knowledge assessments under closed- and open-book assessment conditions. It is recommended that centres refer to the assessment and Evidence Requirements for each Unit.
The delivery of the Award is at the discretion of each centre.
Where can you take this course?
Qualification content and delivery tools
Qualifications structure
Group Award code: GK72 44 (36 SCQF credit points)
NPA Tenancy and Citizenship at SCQF level 4 consists of six mandatory Units (36 SCQF credit points).
Offer this qualification