SQA Journeys centre toolkit
SQA Journeys has been created to support you! Share with your own audiences and showcase how you're committed to developing Scotland's young workforce.
We have created useful resources that you can use to spread the word.
Everyone has a part to play in DYW so that everyone benefits.
Find out where SQA Journeys can take us
Our online branded video SQA Journeys, showcases how we are committed to DYW and Scotland's young people.
Share this video with your social media channels and add to the buzz around SQA Journeys and DYW.
Share video

https://youtu.be/UXEq4LTChZs

Embed video
Digital Assets
Twitter
Facebook
LinkedIn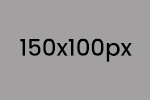 Jpegs
Social media
Supporting #SQAjourneys Check out #SQAjourneys for how to get involved with DYW working in partnership with SQA