Level 3 Award in Energy Efficiency Measures for Older and Traditional Buildings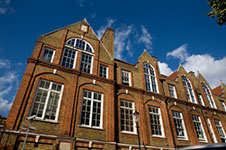 SQA code: GJ32 69
Ofqual code: 601/2659/0
Total Qualification Time: 27
Guided Learning Hours: 21
Credit value: 3
The level 3 Award in Energy Efficiency Measures for Older and Traditional Buildings has been developed by the Sector Skills Council Asset Skills and is about raising awareness of older, traditional or vulnerable buildings (ie buildings built prior to 1919). The Award aims to recognise traditional buildings, interpret options for energy efficiency measures and select appropriate efficiency measures.
Candidates may be working in a role where they have responsibility for producing energy performance certificates (eg as a domestic energy adviser/assessor, a Green Deal Adviser, a housing surveyor, or installer).
On completing the qualification, candidates will be competent in:
recognising the age, nature and characteristics of older and traditional buildings
assessing options for the introduction of energy efficiency measures for older and traditional buildings
making recommendations and giving advice on the introduction of energy efficiency measures
Use the tabs below to open each section individually. Alternatively you can show allhide all the sections.
Rationale and purpose of this qualification
Energy is a key economic sector for the UK. Within the built environment, government initiatives such as feed-in tariffs, the Renewable Heat Incentive, and particularly the Green Deal, demonstrate a wider commitment to not only reducing carbon emissions, but also cutting energy costs, improving energy efficiency and tackling fuel poverty.
There are approximately 15,000 energy assessors working in the UK and this number is expected to grow as the popularity of Green Deal increases. Whilst there isn't a regulatory requirement for Green Deal energy advisers and assessors to undertake this additional small qualification, it is expected that many will wish to do so to top-up their existing knowledge.
Who is this qualification for?
The Energy Efficiency Measures for Older and Traditional Buildings Award at level 3 is suitable for:
learners in employment who wish to enhance their career prospects
employers who wish their employees to take part in short, continuing professional development courses
learners who are seeking national recognition of their achievements
Access
Entry is at the discretion of the centre.
No prior qualifications or knowledge are required to undertake this qualification. However it is anticipated that learners would have knowledge of buildings as it is likely they would come from, for example, an Energy Performance Certificate, Domestic Energy Advisor, Green Deal Advisor, Housing Surveyor or Installer background.
Progression 
The Energy Efficiency Measures for Older and Traditional Buildings Award could open up more employment opportunities and career prospects.
Learners who undertake the Award may be interested in progressing to other qualifications relevant to the sector or related to insulation and building treatments.
Deliver this qualification
Thinking of working with us?
Existing customer?
Where can you take this course
Qualification structure
How to assess
Learner portfolio
Assessment strategy/principle