SVQ Construction - Technical, Supervisory and Management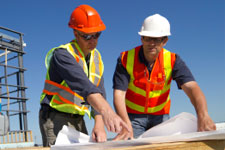 Welcome to the subject homepage for SVQs in Construction - Technical, Supervisory and Management
SQA offers a wide range of qualifications to meet the needs of a diverse workforce from a variety of sectors. To find out more information about a specific qualification, please click on the relevant link below.
The SSC are in the process of updating National Occupational Standards. By the end of 2013 the SQA will be looking to update the current suite of Construction SVQs (30 KB).
SVQ Level 2 and SCQF Level 5
SVQ Level 3 and SCQF Level 6 & 7
SVQ Level 4 and SCQF Level 8 & 9
SVQ Level 5 and SCQF Level 11
Important information: As of 1 September 2016, all SVQs with an established SCQF level no longer include the SVQ level in their titles. Please note that our web pages and documents will gradually be updated over time as the SVQs are reviewed, so may still contain the existing titles. More information on SCQF levels can be found on our SCQF web page.
Use the tabs below to open each section individually. Alternatively you can show allhide all the sections.
Where can you take this course?
Qualification content and delivery tools
Information about the qualification(s)
National Occupational Standards
Information about delivery, assessment, quality assurance and support material
Candidate Guidance and Portfolio
Internal Assessment Reports
Offer this qualification