Hairdressing and Barbering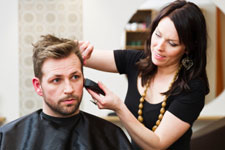 SQA offers a wide range of qualifications in Hairdressing and Barbering to meet the needs of a diverse workforce. To find out more information about a specific qualification, please use the following links:
News and Announcements
SVQ Hairdressing and Barbering Qualifications Centre Update June 2014
Amendments to National Occupational Standard Units
The Hairdressing and Beauty Industry Association (Habia) have revised the National Occupational Standard Colouring Units to meet with the EU Directive in relation to Colouring. The changes do not affect the outcomes of the National Occupational Standard Units. These changes include additional elements to the Knowledge and Understanding and the Range. All changes are outlined in the attached table.
Internal Assessment Reports
Offer this qualification