Personal Finance Award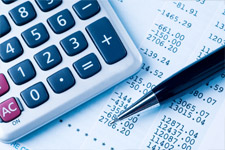 A new Personal Finance Award at SCQF level 4 will be available from 1 April 2017, which will be awarded by SQA. It will replace the current award that is jointly awarded by SQA and The London Institute of Banking & Finance.
A new Personal Finance Award at SCQF level 5 is also in development and we will publish further details of this in due course.
Entering candidates for the Personal Finance Award
Centres entering candidates for the Personal Finance Award at SCQF Level 4 after 31 March 2017 should use the new Award code GM17 44. The codes for the two units that make up the Personal Finance Award remain unchanged.
Centres that have previously entered candidates for the current jointly certificated Personal Finance Award (GA1Y 44) must ensure they submit their candidate results before 30 June 2017. The last joint certificates will be issued by 31 August 2017.
Why deliver this qualification?
The nature of the Award contributes to delivery of the four Curriculum for Excellence capacities.
The importance of financial education in schools is now widely recognised as an important and necessary life skill for young people. The Personal Finance award will equip candidates with the skills to cope confidently and effectively with basic financial encounters as well as managing money.
It allows a route to certification if your centre is already delivering personal finance education.
Who does the qualification suit?
This qualification suits a wide range of candidates:
It is ideally suited to learners aged 14 and up.
It suits centres focussed on developing basic life management skills
It adds extra breadth to those studying mathematics or business studies at SCQF levels 4, 5, or 6.
It provides progression in numeracy from SCQF level 3.
Progression
Candidates could consider:
National 5 Skills for Work in Financial Services
The Level 6 NPA in Financial Services
SVQ Providing Financial Services (available at Level 2 and 3)
Approval
Assessment
The Personal Finance Award has been designed for on-line testing via SOLAR, SQA's platform for formative and summative e-assessment. The assessments are automatically marked and results given to learners immediately. Centres are responsible for uploading candidates and also processing the result through the normal SQA channels.
Formative assessments are available for the Units:
The summative assessments are pre-verified and therefore do not require internal or external verification pre or post delivery. The assessments themselves are generated dynamically from an itembank which means in practice that every learner gets their own unique assessment every time it is attempted.
The Principles of Money Unit assessment consists of 22 questions covering all 5 tasks, candidates must achieve a minimum of 50% in each of the tasks to achieve the Unit.
The Money Management Unit assessment consists of 20 questions covering all 4 tasks, candidates must achieve a minimum of 50% in each of the tasks to achieve the Unit.
Assessments consist of the following types of questions: Multiple Choice (MCQ), Multiple Response (MRQ), Matching, Gapfill, Drag and Drop, and Re-order.
For further information about the Personal Finance Award and SOLAR please view the presentation from the Personal Finance Award events held in 2010 http://www.sqasolar.org.uk/mini/29432.html.
The SOLAR team are happy to answer any questions, and provide support. You can contact the SOLAR team at solar@sqa.org.uk.
Units and delivery tools
The Personal Finance Award consists of the following Units:
SQA support packs are available for both Units.
Formative and summative assessments are available on SOLAR.
Useful Information
Young Scot Extra
Young Scot Extra provides useful information regarding personal finance on their website. Finance factsheets can be downloaded from the following web pages:
Presentations from past network events
The following presentations were used at SQA Network events to support teachers and lecturers delivering the Personal Finance Award. Please refer to the current Unit Specifications when using these presentations, as some of the content may now be out of date.
November 2014 Network presentations
January 2013 Network presentations