English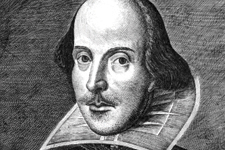 Our National Qualifications in English enable learners to listen, talk, read and write appropriately for different purposes, audiences and contexts. These Courses provide learners with the opportunity to analyse and evaluate texts in the contexts of literature, language and media, to develop an understanding of the complexities of language, and to develop analytical thinking and understanding of the impact of language.
Available at the following levels:
See also:
2016 SQA Consultation on the refreshed list of Scottish texts
We will shortly be refreshing the Scottish set text list, for implementation in session 2018/19. The revised list will be published in January 2017 and the first question papers to contain content from the new list will be sat by candidates in May 2019. The intention is that the refresh will be light touch in order that the impact on resources will be limited.
Before this refresh takes place, we would like you to share with us your views on the existing list and give us your feedback on any potential changes or additions that you would like to see put in place. You can do this by completing the following online survey:
Scottish set text refresh survey
2012 SQA Consultation on the setlist of Scottish texts
The list of set Scottish texts will support the mandatory assessment of Scottish texts in National 5 and Higher English Courses. The list has been compiled to reflect Scotland's rich culture and heritage and it includes a breadth of themes. In compiling the list, SQA took account of the extensive feedback received through engagement with practitioners, as well as other key stakeholder groups. A central consideration for SQA when selecting texts for inclusion on the list was the suitability of texts for assessment purposes.
SQA undertook the following steps to arrive at the list of Scottish texts:
The suggested list of texts used by SQA in their online questionnaire drew on a number of sources:

The current Team of Examiners (for Intermediate 1 and 2 English) was asked to draw up a list (during procedures for the 2011/12 exam diet) of Scottish texts commonly answered on by candidates in the Intermediate 1 and 2 English Question Papers.
The Qualification Design Team (QDT) for English, which consists of Principal Teachers and Faculty Heads of English, as well as other key stakeholder representatives, commented on the suggested list and also discussed a list submitted by the Association of Scottish Literary Studies (ASLS) nominated representative on the QDT.
As a result of these discussions, SQA further increased the number of titles in each genre (drama, prose poetry) to include a wide representation of both established and more recent Scottish writers.

Between September – November 2012 SQA used an external consultancy agency (Ashbrook Research and Consultancy) to independently gather practitioners' views. There were two parts to this consultation:

A web based consultation* on which texts should be used (which included providing the opportunity for respondents to make additional suggestions).
This was followed by practitioner focus groups (x8) which looked at the outcomes of the web consultation and associated issues.

* All centres were notified of the consultation in advance of it being carried out. As well as commenting on a suggested list of texts, respondents were given the opportunity to suggest Scottish texts they thought should be included.

Ashbrook then presented their findings to a Special Joint Curriculum Area Review Group/Qualification Design Team Meeting. Read the Ashbrook report (1.07 MB).
At the English Implementation Events which took place across the country in November and December, practitioners received a draft list of Scottish texts for National 5 and Higher for information and feedback. The feedback from practitioners at the events were the need for a wider list of novels and more 'crossover' texts to facilitate bi-level teaching.
Detailed work was undertaken by a SQA English Subject Working Group (SWG) to finalise the list of set Scottish texts (in the categories of prose, drama and poetry). The SWG had been tasked to look at the suitability of texts for assessment, to consider overlap between National 5 and Higher, and to finalise the list. The SWG also looked across the list for National 5 and Higher English to ensure there is a balance of familiar, established texts as well as texts which are more recent. The SWG consisted of current practitioners (from schools and colleges) and SQA examiners.
Scottish Texts for National 5 and Higher English (30 KB)
Where can you take this course?