Physics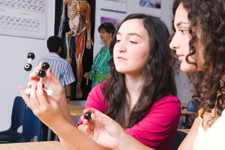 Our National Qualifications in Physics give learners an insight into the underlying nature of our world and its place in the universe. From the sources of the energy we use, to the exploration of space, Physics covers a range of applications of the relationships that have been discovered through experiment and calculation.
Available at the following levels:
See also:
Physics common questions
Physics CPD event presentation
The following presentation was delivered at CPD events for National 3, National 4 and National 5 courses in session 2013/14. It can be used by Nominees to help cascade information to colleagues in their school, college or Local Authority. Equally, anyone delivering these new National Courses may find the contents of help in understanding the standards required.
Where can you take this course?