Qualifications for Assessors and Verifiers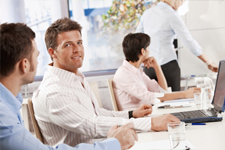 SQA qualifications for Assessors and Verifiers consist of individual SVQ Units and workplace Professional Development Awards (PDAs), available at SCQF levels 8 and 9. Centres can register candidates for either an SVQ Unit or the corresponding PDA. SQA is also accredited by Ofqual to offer a range of qualifications in Assessment and Quality Assurance comprising QCF Units.
SQA support materials are available from the SQA secure site via centre's SQA Co-ordinators. These include the Standards with assessment guidance and evidence requirements; CPD Toolkit and Templates; and a range of other support and guidance materials.
If you require further information on any aspect of the new awards or any approval issues, please contact SQA's Business Development Team via email at mycentre@sqa.org.uk or by telephone on 0303 333 0330.
FAQs
Use the tabs below to open each section individually. Alternatively you can show allhide all the sections.
Why deliver this qualification
The SVQ Units for assessors and verifiers mirror the National Occupational Standards (NOS).  These standards have been developed by LLUK (Lifelong Learning UK) to meet the occupational requirements of workplace assessors and internal verifiers across the UK. The SVQ Units mirror these requirements.
These standards for assessors and internal verifiers are the benchmark qualifications for assessors and internal verifiers across all occupational areas and ensure consistency in the application of quality assurance in the workplace.
Who does this qualification suit
These qualifications are for all workplace assessors and internal verifiers of regulated qualifications such as SVQs in all occupational sectors.
For further information please visit:
Approval
Where can you take this course?
Qualification content and delivery tools
Information about the qualification(s)
Information about delivery, assessment, quality assurance and support material
Assessment Strategy
Support Materials
Professional Discussion
Further Information for Centres
A Checklist has been developed to help centres determine the suitability of workplace standards/qualifications that are not subject to Awarding Body quality assurance for the purposes of achieving Units LD9D/LD9DI/LD11:
Offer this qualification
Current Assessor/Verifier Units
Lapsing A & V Units and associated materials
The Units and Awards for Assessors and Verifiers comprising the A1, A2 and V1 Units lapsed on 31 December 2010 — candidates will have until 31 December 2014 to become certificated. The Awards have been revised in line with the new SVQ Units for Assessors and Verifiers. Details of revised and lapsing Assessor and Verifier Units can be accessed below.

Support Materials
Candidate Log Books
Working in line with the A and V Units

Assessing Non-SVQs (in order to achieve the A and V Units)
Archive
Lapsing PDAs
The following PDAs are now lapsing:
Assessing Candidates Using a Range of Methods (SCQF level 7);
Conduct Internal Quality Assurance of the Assessment Process (SCQF level 7);
Assessing Candidates Through Observation (SCQF level 6);
Conducting External Quality Assurance of the Assessment Process (SCQF level 7);
Certificate in Delivering Training in the Workplace (SCQF level 7);
Certificate in Supporting Learning in the Workplace (SCQF level 7).