New National Qualifications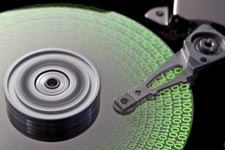 Computing Science sits within the technologies curriculum area.
Finalised documents have now been published for all the new Curriculum for Excellence Advanced Highers. This means that, along with the documents that were published last April, finalised Course and Unit documents are now available for all the new qualifications, from National 2 to Advanced Higher. These documents contain both mandatory information (in the Specifications) and advice and guidance (in the Support Notes). You can download all of these documents for this subject from our download page, using the button below, or use our check-box facility to download a selection of documents.
Assessment support materials are also now available for all the new National 2, National 3, National 4 and National 5 qualifications. Information on Course assessment support material (such as Specimen Question Papers and coursework information) is available on the National 5 subject page and, for all National 2 to National 5 qualifications, information on how to access Unit assessment support materials can be found on each subject page.
Following the development of these support materials, some documents with mandatory information (in particular the Course Assessment Specifications) will be updated with further information and clarifications by mid-June. In line with our standard practice, these documents will contain version information and a note of changes, if necessary. This will ensure that you can recognise the most up-to-date documents.
See also: