Warehousing and Logistics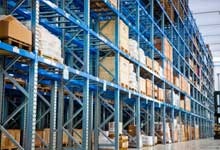 Welcome to the subject homepage for SVQs in Warehousing and Logistics.
On this subject homepage, you will find information relating to the structure of each award and support materials. We hope that you find this information interesting and useful.
Important information: As of 1 September 2016, all SVQs with an established SCQF level no longer include the SVQ level in their titles. Please note that our web pages and documents will gradually be updated over time as the SVQs are reviewed, so may still contain the existing titles. More information on SCQF levels can be found on our SCQF web page..
Modern Apprenticeship in Freight Logistics
The Modern Apprenticeship Group has approved the Modern Apprenticeship (MA) in Freight Logistics. This MA is available only in Scotland. Please note that this now incorporates a range of SVQs in the sector. From November 2012 it no longer includes SQA's NPA in Supply Chain Operations as a mandatory component, however the Sector Skills Council strongly recommends the NPA for new entrants to the logistics sector. More details on the MA can be accessed from the following link:
National Progression Awards (NPAs)
There are currently two NPAs in the Supply Chain and Logistics sector:
NPA in Supply Chain Operations at SCQF level 5 (G93X 45)
NPA in Food Safety Logistics at SCQF level 5 (GA17 45)
More information can be found at NQGA Supply Chain/Logistics and Transport
Use the tabs below to open each section individually. Alternatively you can show allhide all the sections.
Where can you take this course?
Qualification content and delivery tools
Information about the qualification(s)
National Occupational Standards
Internal Assessment Reports
Information about delivery, assessment, quality assurance, and support material
Logistics underpins virtually all sectors of industry – ie, any organisation that moves, handles or stores goods or materials makes direct use of the logistics function. Examples of industry supply chains that are supported by logistics include:
Food & Drink
Chemicals & Petroleum
Automotive
Construction
Electronics & Electrical
Pharmaceuticals & Healthcare
Paper & Printing
Clothing & Footwear
Furniture & Furnishings
Utilities
The SVQ in Warehousing and Storage and Logistics Operations can therefore be used to enhance the effectiveness of organisations across many sectors by developing knowledge and understanding of wide range of logistics skills and operations including:
SVQs in Warehousing and Storage level 2 (GF9C 22): health, safety and hygiene; working with others; customer service; dispatching, storing and receiving goods; moving, handling, picking, wrapping and packing goods; recycling and disposal; use of equipment
SVQs in Warehousing and Storage and 3 (GF9D 23): receipt, storage and dispatch of goods; manage stock levels and records; respond to problems in logistic operations; team leadership; application of technology to logistic operations; build and manage teams; use of equipment
SVQs in Warehousing and Storage Support Operations level 2 (GF9A 22): health and safety and hygiene; working with others; cleanliness of equipment and work area; keep stock at required levels; move, handle, pick wrap or pick goods
Logistics Operations level 3 (GF9E 23): contribute to the business; optimise use of resources; maintain health and safety; improve performance in logistics operations; provide leadership, allocate work and check work of team; customer service; health and safety of hazardous goods; compliance with legal, regulatory, ethical and special requirements; receipt, storage and dispatch of goods; minimise environmental impact; application of technology; international road transport operations
Delivery
These SVQs are delivered and assessed in the workplace; or in conditions of the workplace.
Target Groups
These SVQs are intended for those in any business where moving, handling and storing goods are a function; they are suitable for candidates in a wide range of job roles such as:
SVQ 2 Warehousing and Storage (GF9C 22): Warehouse Assistants (both Retail and Wholesale); Stockroom Assistants (both Retail and Wholesale); Stock Receivers; Stock Dispatchers; Stock Pickers
SVQ 3 Warehousing and Storage (GF9D 23): Team Leader; Supervisor; Warehouse Shift Supervisor; Warehouse Manager
SVQ 2 Warehousing and Storage Support Operations (GF9A 22): Warehousing Operative; Trainees in Goods In Clerk; Goods Out Clerk; Loader/Unloader;  Picker/Packer
Logistics Operations SVQ Level 3 (GF9E 23): Managers (eg Transport Managers, Procurement Managers); Team Leaders; Supervisors; Shift Leaders
Access
Entry is at the discretion of the centre. However, candidates have to be employed in relevant roles in warehousing, storage and logistics operations in order to generate the required evidence.
Candidates require skills and knowledge in warehousing and storage operations, moving, handling and storing goods, and a general understanding of the relevance of their role to maintaining the supply chain.
Assessor Guidelines (available below) include advice to help assessors choose the appropriate SVQ for each candidate.
Progression
There are opportunities to progress and gain wider experience within the logistics sector through promotion from basic warehousing and storage roles to supervisors/team leaders; traffic managers and logistics management (eg team leading, management, moving into traffic operations).
All these SVQs (except SVQ 2 in Warehouse and Storage Support) are included in the MA in Freight Logistics
There may also be opportunities to progress to qualifications or membership of relevant professional bodies.
Approval
Centres with devolved authority are eligible to seek approval through their own internal approval process.
Centres without devolved authority will have to come forward for approval and should contact the Business Development Team for guidance in completing the combined CA1/SA1 form.
Assessors and verifiers must be able to meet SQA's general requirements for technical/occupational competence
Assessment Guidance
SVQs are designed to be assessed in the workplace, or in conditions of the workplace. Examples of the settings or centres in which these SVQs are likely to be delivered include:
Distribution centres
Warehouses
Stock rooms
Transport depots
Any business which moves, handles or stores goods or materials
However, the Sector Skills Council, Skills for Logistics, has developed an Assessment Strategy which defines a range of requirements for these SVQs covering:
the occupational expertise of assessors and verifiers
a definition of simulation
definition of the workplace
information on a model of independent assessment or external quality control
Skills for Logistics Assessment Strategy for SVQs (August 2010) (90 KB)
Assessors Guidelines
Comprehensive Assessor Guidelines for these SVQs are available below. These guidelines include:
guidance on matching candidates to the appropriate SVQ
outline of roles of the assessor and of the candidate
practical advice for assessing candidates including examples of assessment plans, types and methods of assessment, how to generate relevant and appropriate evidence, advice on developing candidate portfolios, how to judge evidence and make an assessment decision
advice on authentication of candidates' evidence
wide range of useful templates/recording forms
Warehousing and Storage and Logistics Operations Management
Internal Assessment Reports
Candidate Guidance and Portfolio
Offer this qualification