Apprenticeships
What are Modern Apprenticeships
Modern Apprenticeships offer anyone aged over 16 paid employment combined with the opportunity to train for jobs across a wide range of sectors. They are an exciting way of gaining skills and qualifications that will help to start a career without having to study full-time.
Modern Apprenticeships are supported by the Confederation of Business and Industry, the Trade Union Congress and a wide range of employers. All the Modern Apprenticeship frameworks are developed by the appropriate sector skills council in consultation with their industry. Modern Apprenticeship frameworks can also be used as the basis for training more established employees.
Off the job learning usually takes place through colleges or training providers.
More information can be found on our web page www.sqa.org.uk/modernapprenticeships
---
Modern Apprenticeship Frameworks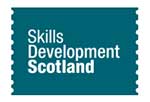 Modern Apprenticeships are available across a wide range of sectors and the format of training is decided by the appropriate Sector Skills Council. Information about Modern Apprenticeship Frameworks can be found on the Skills Development Scotland website.
---
What employers say about Modern Apprenticeships
A new survey carried out by Skills Development Scotland's Evaluation and Labour Market Intelligence Team, has shown employers are continuing to invest in Modern Apprenticeships praising the benefits they bring to business. SDS surveyed more than 2,500 Modern Apprentice employers to capture employers' use and views of Modern Apprenticeships and the benefits they bring to businesses.
---
Apprenticeship Opportunities in Scotland
Learners have the opportunity to search for Apprenticeships based on location and sector, through the 'Apprenticeships in Scotland' website. 'Apprenticeships in Scotland' is a social enterprise project and gives learners the option to subscribe to weekly updates. Find out more.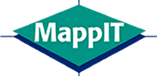 Gateway Shared Services is a not for profit organisation that works with local education authorities throughout Scotland, specialising in developing online services and resources which support career-related learning and professional development. MappIT allows Modern Apprenticeship providers to promote their opportunities and vacancies and receive applications online. Find out more
---
Foundation Apprenticeships
Foundation Apprenticeships are new, work-based learning qualifications for secondary school pupils and enable pupils in S4 to S6 to complete elements of a Modern Apprenticeship while still at school. Depending on the subject they choose, pupils will study towards a Foundation Apprenticeship alongside their other subjects, but they'll also spend part of the school week at college or with a local employer. As well as working towards industry-recognised qualifications they will develop skills, experience and capability in a live business environment.
Find out more at www.apprenticeships.scot