SVQ Management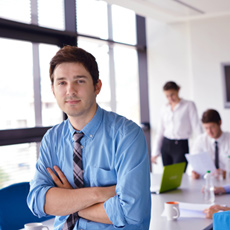 Welcome to the subject homepage for SVQs in Management.
SQA offers a wide range of qualifications to meet the needs of a diverse workforce from a variety of sectors. To find out more information about a specific qualification, follow the links below.
These awards are jointly certificated by SQA and Chartered Management Institute (CMI).
See our full range of Leadership and Management qualifications (228 KB)
Please note that there is also a feedback form which gives you the opportunity to send us your comments and views on the standards, the qualification structures and the range of guidance currently available for the SVQs in Management.
Important information: As of 1 September 2016, all SVQs with an established SCQF level no longer include the SVQ level in their titles. Please note that our web pages and documents will gradually be updated over time as the SVQs are reviewed, so may still contain the existing titles. More information on SCQF levels can be found on our SCQF web page.
Use the tabs below to open each section individually. Alternatively you can show allhide all the sections.
Where can you take this course?
Qualification content and delivery tools
Information about the qualification(s)
National Occupational Standards
Management and Leadership National Occupational Standards
Update Letters
Offer this qualification
News and Events
Leveling Tool
This levelling tool is designed to help advisors and potential candidates decide on the most appropriate level of award in the SVQ Management suite of awards.
PDAs in Management and Leadership
SQA offers a range of Professional Development Awards (PDAs) in Management and Leadership from SCQF level 6 to 11. These are short, focused awards, each made up of two units and jointly certificated by SQA and CMI. Visit our PDAs in Management and Leadership page