Geography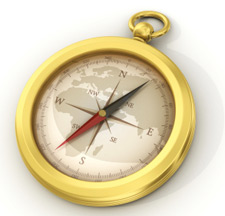 Our National Qualifications in Geography provide a broad range of flexible learning contexts covering physical, human and global geographical environments, and bring together the natural and social sciences.
The Courses provide geographical perspectives on important issues concerning the environment, sustainability and citizenship, and offer challenging, coherent and enjoyable journeys for learners who progress through levels. They encourage fieldwork and the use of local environments and the acquisition of geographical skills.
Available at the following levels:
See also:
Geography common questions
Geography CPD Event Presentations
The following presentation was delivered at CPD events for the National 3, National 4 and National 5 Courses during session 2013/14. It can be used by Nominees to help cascade information to colleagues in their school, college or Local Authority. Equally, anyone delivering these new National Courses may find the contents of help in understanding the standards required.
The following documents, which are already published, were also referred to, or discussed, at the event:
Advanced Higher Geography Report
As part of the development of Advanced Higher Geography, SQA undertook extensive engagement with the Geography community as well as with the Geography Qualifications Development Team. We received web feedback on the draft Advanced Higher Course Specification, Unit Specifications and Course Assessment Specifications.
Our targeted engagement included some independent research into opinions on the current Advanced Higher Geography Course to help us determine the best way forward.
The independent report (1.26 MB) by Ashbrook Research and Consultancy gives us a strong evidence base to take forward the Advanced Higher Geography Course in a way that best meets the needs of Geography teachers, learners undertaking Advanced Higher Geography, practitioners in higher education and the wider Geography community.
Where can you take this course?