Media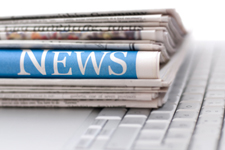 SQA's Media qualifications provide learners with opportunities to develop both theoretical knowledge of the media and the ability to create media content.
Learners understand and develop their media literacy skills and appreciate the opportunities and challenges that occur in the media industry. Learners develop knowledge and understanding of the key aspects of media literacy and the role of media in society, and plan and research when creating media content, as appropriate to purpose, audience and context.
Media common questions
Valid from August 2013
Valid from August 2014
See also:
This Update contains important advice and guidance on revisions to the Course requirements for Higher Media. Printed copies of this special Media update will also be provided to centres.
Where can you take this course?